Virtual wine tastings have become a popular way to re-connect with friends and family over the past year. They offer the chance to do something exciting together from the safety and comfort of home. That said, we think they could be improved – which is why we're launching our own, online tastings focused on premium Italian wine.
Why we believe virtual tastings need a shake-up
We've found that most virtual tastings are tailored to people taking their first steps into the world of wine. Starting from £50-75, these events are affordable – but the wines included can be uninspiring. Quite often, tasting packages are simply advertised as "one white wine and two reds" or even just "six 150ml samples" – aka six small glasses. While this is a nice introduction to wine tasting, it's not great for discerning wine enthusiasts.
Introducing high-end virtual wine tastings
So what's out there for those of us who already know good wine, and have travelled to some of the world's best wineries? That's where Independent Wine comes in.
As the UK's leading specialist in boutique Italian wines, we want to do something completely different. This Mother's Day, we're launching our premium virtual wine tasting packages. There will be two events to choose from, each including three full-size bottles of award-winning fine wine. We won't drink three whole bottles during the tasting, so you'll have plenty left to savour with dinner.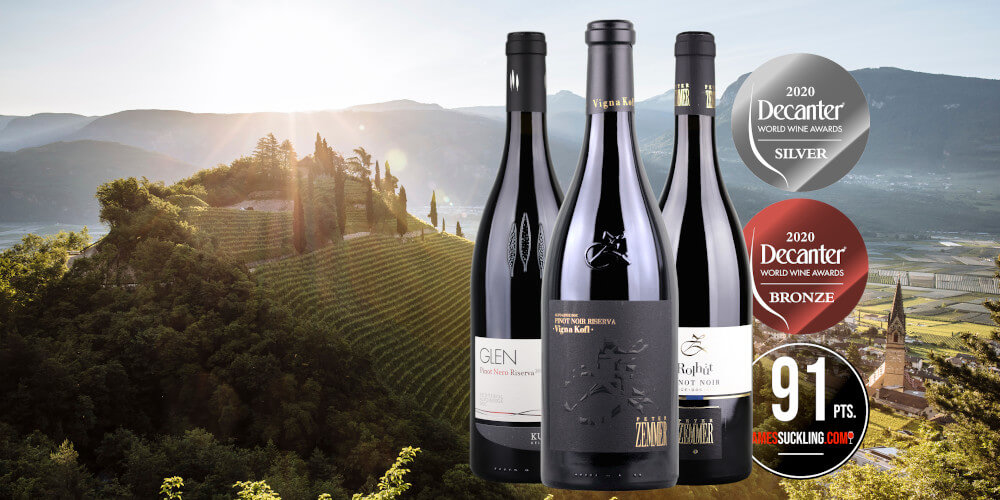 Discover how altitude can change a Pinot Noir
Our first tasting session (11th March, 6pm) will focus on three award-winning Pinot Noir wines from Alto Adige DOC. Attendees will receive three 750ml bottles of outstanding Pinot Noirs from varying altitudes – 450, 700 and 1,030 metres above sea level – and discover how the growing altitude affects flavour.
The following full-size bottles are included with each booking:
Sip your way through Piemonte's best red wines
Our second session (12th March, 6pm) is dedicated to Noble Reds of Piemonte – Nebbiolo d'Alba crafted in the hills of Roero, and Barolo from the Santa Maria cru vineyard in La Morra. We will compare intricacies of the Nebbiolo grape from the left bank of the Tanaro river (Roero), and from the right bank (Barolo). We will also try a top-quality Barbera wine that has featured in The Guardian.
Each household will receive three 750ml bottles of the following premium wines:
Intrigued? We'd love to see you there!
Each in-depth tasting session will run for at least one hour, and will be delivered by our WSET-qualified wine experts. The ticket price of £99 is per household, so feel free to gather your bubble around your laptop or iPad.
With three full-size bottles of fine wine, a guided tasting and lots of specialist information, it's bound to be an event to remember. Book now to secure your place at these inaugural sessions.