Amarone della Valpolicella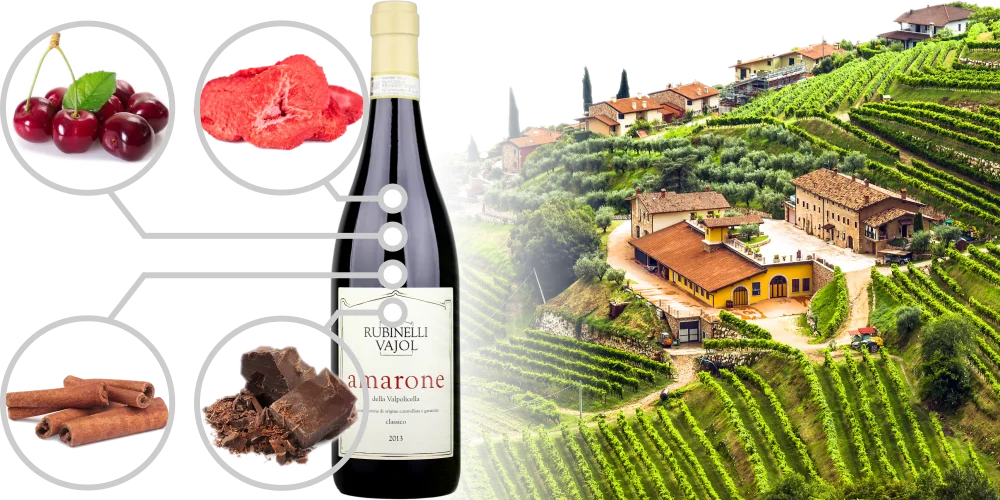 Amarone della Valpolicella is the most successful Italian dry wine made from air-dried grapes (appassimento). Only the best 65% of harvested grapes can be used to make Amarone. The grapes are dried for 3–4 months, creating intensely concentrated flavours. Amarone offers aromas of candied strawberry, raisins, cinnamon and dark chocolate.
The appassimento method is very time-consuming and expensive. That's why good Amarone will always be pricey. The best vintages for Amarone are 2011, 2013, 2015 and 2016. Most likely, 2018 and 2019 will be quite good too – you can find our vintage report below.
Buy Amarone wine from our collection, or read our in-depth Guide to Amarone and Valpolicella.