This bottle is a Crianza made from the red grape varietal Tinto Fino (the name used for Tempranillo in this part of Castilla y Leon), aged two years with 14 months in 225l French and American oak barrels in the ageing room.
The Convento San Francisco winery was founded in 1998. It is housed within the 13th century remains of the San Francisco convent in Penafiel at the heart of the D.O. Ribera del Duero.
Ribera del Duero is one of eleven 'quality wine' regions in Castilla y Leon in northern Spain. Having gained an international reputation for its high-quality red wines made mainly from Tempranillo grapes, Ribera del Duero was named Wine Region of the Year 2012 by the prestigious Wine Enthusiast Magazine.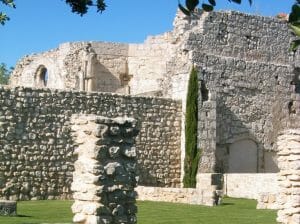 (Credit: riberadelduero.es)
In the winery of Convento San Francisco, the Tinto Fino grapes are grown on old vines between 24 and 105 years old at 760-970 metres above sea level, and manually harvested into 15 kg crates.
Upon arrival at the winery, the best bunches are selected using a vibrating sorting table. After destalking, the grapes are then placed on a second sorting table before going to tank for the maceration and fermentation processes.
After the pre- and post-fermentation macerations, the wine is separated from the skins and in left to stabilise in receiving tanks. Pressing is not used in the production of these wines.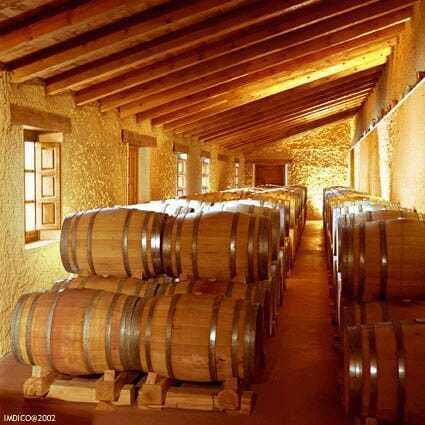 (Credit: riberadelduero.es)
After a number of weeks, the free-run wine is transferred into French and American oak barrels in the ageing room where it undergoes malolactic fermentation and ages over a period of several months, the specific length of time depending on each vintage. It is then skilfully blended for bottling and stored until sale.
Look: dark maroon colour.
Aroma & Palate: "A slew of sweet mulberries here with some bitter chocolate and hints of herbal liqueur and something balsamic. A generous palate with tannins that are quite polished for this category, and an appealing, supple finish." – 91/100 JamesSuckling.com (2014 vintage)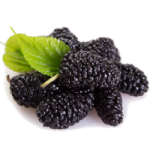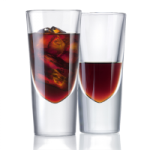 The perfect accompaniment to red grilled or barbequed meats, stews and slightly chilly dishes. Fresh yet complex pairs beautifully with a broad range of cheeses.
Proteins: grilled or barbequed meats: steak, lamb, hamburgers
Cheeses: melted Swiss, gorgonzola, blue cheese, provolone
Vegetarian and vegan: vegan enchiladas, fried tofu, vegetarian chili, mushroom, roasted pepper, risotto
91/100 JamesSuckling.com (2014 vintage)
90 Robert Parker
90 Wine Spectator
90 Guía Peñín