This authentic Rioja DOCa (Denominación de Origen Calificada) is a blend of two grape varieties native to Spain: 95% Tempranillo and 5% Viura.
It is produced by Bodegas Luis Alegre – a boutique winery founded in 1968 in Laguardia, one of the most exclusive winemaking regions in Spain. Shielded by the Sierra de Cantabria mountain range in Rioja Alavesa, its vineyards are formed by limestone soils with sandy inserts, salinic, and ferric influences that give our wines a level of high quality.
(Luis Alegre Vineyard, Source: Luis Alegre)
Fully remodeled, the winery currently has all the technological advances that allow obtaining high-end wines, including pneumatic presses, selection tables, and temperature-controlled stainless steel tanks.
With three prominent vineyards of their own, totaling 52 hectares spread between Laguardia and neighboring municipalities, they cultivate between 450 and 598 meters above sea level in lands that give a very special character to the wines.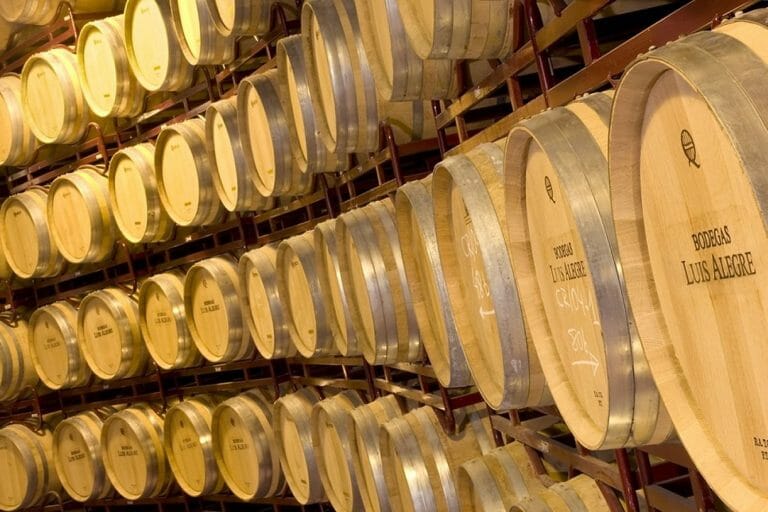 (The Aging room. Source: Luis Alegre)
The aging room at Luis Alegre is one of the most attractive and important places in the winery. It houses more than 1500 oak barrels, hand selected in forests in France and North America. It is a unique place where you can experience the most intense aromas of the aging wine.
Look: Deep, vibrant ruby colour.
Aroma & Palate: This might be the best carbonic maceration wine we've ever tasted and we couldn't resist it because it puts a completely different complexion on Rioja.
At 14.5% ABV, this wine has a thicker texture and a bold flavour coming from a delicious combination of co-fermented Tempranillo and Viura varietals.
This is absolutely delicious. Big bouncy aromas of strawberry, banana and kiwi fruit with touches of violets; silky, full and fresh in the mouth. A shiny happy wine for shiny happy people.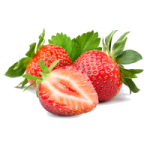 The perfect accompaniment to red grilled or barbequed meats, stews and slightly chilly dishes. Fresh yet complex pairs beautifully with a broad range of cheeses.
Proteins: grilled or barbequed meats: steak, lamb, hamburgers
Cheeses: melted Swiss, gorgonzola, blue cheese, provolone
Vegetarian and vegan: vegan enchiladas, fried tofu, vegetarian chili, mushroom, roasted pepper, risotto
"Quite an earthy red Rioja with notes of dried cranberry and lemon peel. A bit lean and dry, but no rough edges. Quite food-friendly … Drink now."

89/100 JamesSuckling.com (2017 vintage)

89/100 – JamesSuckling.com