This wine is an honest 100% Malbec, juicy, fresh and delicious, coming from a high-altitude vineyard in prestigious Valle de Uco, Mendoza at 1050 metres above sea level, where grapes are drip-fed by snow-melt water from the Andes. With a temperature swing of 25º C between day and night, Valle de Uco inspires production of premium grapes.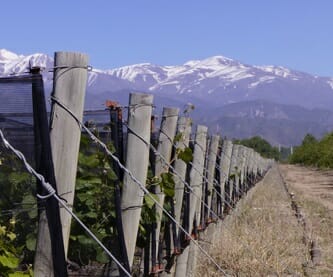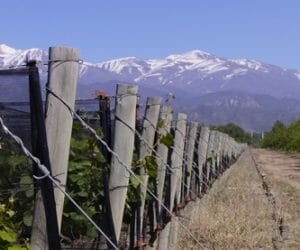 (Mauricio Lorca's vineyard in Uco Valley, Mendoza)
Mauricio's winery is located in Perdriel, Lujan de Cuyo, about 30 minutes away from the city of Mendoza. It boasts the latest technology in the production of wines of the highest quality: small-capacity stainless steel tanks and cement deposits, each with independent temperature controls, enabling a specific and detailed monitoring of the process. The winery obtained the ISO 22.000 certification confirming its objective of delivering premium wines at high production standard.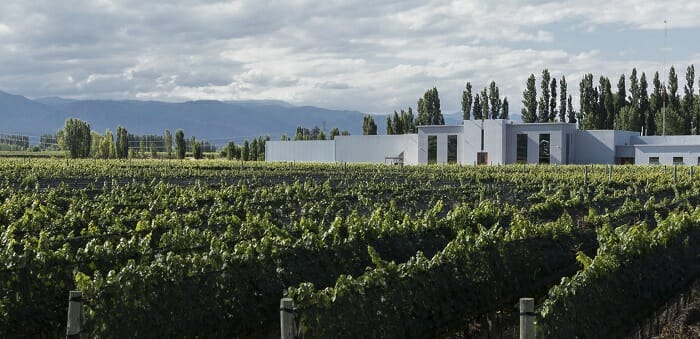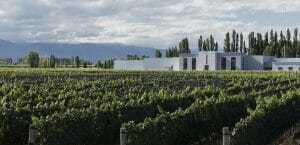 (Mauricio's winery in Perdriel, Lujan de Cuyo)
Mauricio demonstrates environmentally friendly production: a drip irrigation system that takes glacier water directly from the Andes uses up to 95% of the water flow, versus traditional systems that only use 40% of water flow wasting the rest.
Intense dark colour, smooth and elegant. Aromas of ripe blackberries with floral, spicy notes, soft tannins and juicy, plum and cherry flavours, finishing with a touch of black pepper with a subtle touch of oak.
In the mouth is young and very fruity with balanced acidity.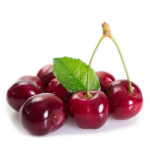 Meat: Duck, Chicken leg, Lamb, Beef, Pork shoulder.
Cheeses: Soft and Semi-soft cow's and goat's milk cheese.
Vegetables and vegetarian: Mushroom, roasted vegetables, green and red bell peppers, potato, kale, onion, beet, lentils, black beans and rice.