Malbrontes is a fabulous and delicious blend of Argentina's two most prized varietals Malbec (95%) and Torrontés (5%).
The high density Malbec grapes are grown by Mauricio Lorca at the prestigious Valle de Uco, 60 miles south of the center of Mendoza. Valle de Uco is considered world-wide a prime grape-growing region due to its natural qualities. It lies 1050 to 1500 metres above sea level, with a temperature swing of 25º C between day and night, inspiring production of premium grapes.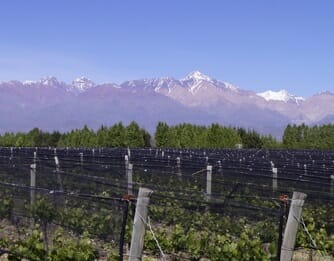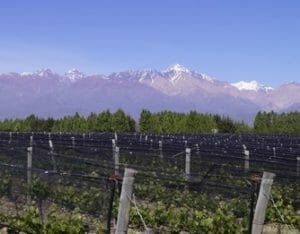 (Mauricio's vineyard, Lujan de Cuyo, Mendoza)
The Torrontes comes from Famatina Valley, La Rioja province at 900 meters above sea level.
Mauricio demonstrates environmentally friendly production: a drip irrigation system that takes glacier water directly from the Andes uses up to 95% of the water flow, versus traditional systems that only use 40% of water flow wasting the rest.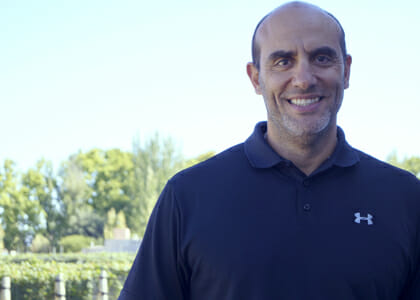 (Mauricio Lorca. Credit: Grupo Foster Lorca)
The grapes are hand-harvested and delivered by Mauricio at his winery in Perdriel, Lujan de Cuyo, about 30 minutes away from the city of Mendoza. Malbec is fermented in stainless tanks without oak, before blending with Torrontés.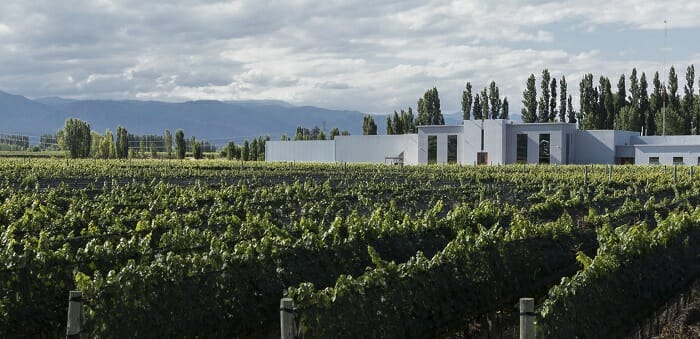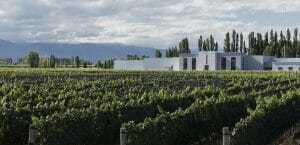 (Mauricio's winery)
The winery boasts the latest technology in the production of wines of the highest quality: small-capacity stainless steel tanks, each with independent temperature controls, enabling a specific and detailed monitoring of the process. The facility obtained the ISO 22,000 certification confirming its objective of delivering premium wines at high production standard.
Fresh and young wine with opulent dark fruit characteristic from the Malbec and subtle floral notes from the Torrontes. Dark ruby-red colour with violet hints, bags of juicy black fruit aromas, really soft on the palate with good structure, velvety tannins and a long finish.
The delicate aromatic qualities of the Torrontés (just 5% in the blend) adds an extra, subtly aromatic, floral dimension to the wine. It also adds a dash of refreshing acidity.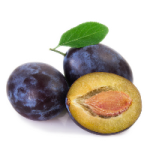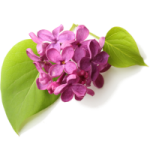 The dominant Malbec dictates a great pairing with lean meats, such as beef and lamb, as well as Indian curries and Asian meat dishes.
Meats: burgers and steaks, smoky cured beef, Chilli con carne, meatballs, Spaghetti bolognese. Try with lean herb roasted lamb chops, or medium hot lamb curries
Cheeses: blue cheese, provolone,  mozzarella, melted swiss
Herbs/Spices: shallot, sage/rosemary, cumin, pepper
Vegetables: mushroom, roasted pepper, potato