Grape: 65% Tempranillo, 35% Graciano
Vineyard location: Tempranillo is cultivated between Fuenmayor and Medrano, and Graciano is from Laguardia.
Winemaker: Bodegas Montecillo.
Harvest: By hand into small cases. Tempranillo is picked during the second week of October, and Graciano at the end of the month.
Fermentation and Pressing: Each varietal is fermented in separate stainless tanks at the controlled temperature of 26°C, for 20 days. During this period the must is continuously pumped over to extract colour and structure. After this, the grapes are lightly crushed rather than hard pressed – following the the traditional method of "Sangrado", or bleeding – so the grapes release the "lagrimas", or tears.
Malolactic fermentation: In small cement vats.
Oak ageing (oxidative): Each varietal is transferred into separate French oak barrels, where they mature for 22 months. At the next stage, both varietals are joined together and they mature for 6 more month, already as a single wine.
Bottle ageing: Finally, the wine is bottled and matures in the bottle for 18 months before is is released to the market, to develop complex tertiary aromas.
ABV: 13.5% vol
Residual sugar: 1.8 g/l
Acidity: 5.7 g/l
pH: 3.481
Appearance: Deep ruby colour.
Nose: Pronounced nose with aromas of black fruits (black plums,
blackberries), liquorice, with hints of pastry and biscuit. Aromas of vanilla and smoke from ageing in oak.
Palate: Dry wine, with medium alcohol and body. Sweet ripe and robust tannins, fresh acidity, balanced and with a long finish.
Verdict: "Very Good" (balanced, long finish, pronounced aromatic intensity)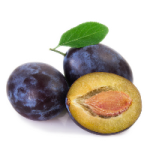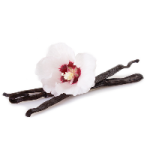 Pairings: This powerful and elegant Rioja works best with red meat dishes: beef or venison steaks or beef burgers.
Serving temperature: Room temperature, or 18 ° C
Storage: In a cool place, away from direct sunlight, bright artificial light or heat sources
Silver Medal, Decanter World Wine Awards 2019 (2013 vintage)
Bronze Medal, Decanter World Wine Awards 2018 (2011 vintage)
"Commended", Decanter World Wine Awards 2017 (2010 vintage)
92 pts: International Wine Challenge (2011 vintage)
91 pts: Andreas Larsson (2011 vintage)