This Old Vine Syrah is from Pays d'Oc (Indication Géographique Protégée) in France, and its character is shaped by the sunny Mediterranean climate of the province. In 2009, the Pays d'Oc wines were awarded an official European quality sign, which gives a 100% guarantee of origin from vineyards of the land. All Pays d'Oc PGI wines are controlled and certified by Bureau Veritas.

Winemaking in these lands was started by the Romans around the colony of Narbonne founded in 188 BC under the Emperor Augustus. Veterans of the roman legions, often sons of winemakers in Campagnia, received land after many years of service. They started first wine-making estates, the villas, in Gaul. Thanks to the excellent combination of climate and soils, the Pays d'Oc is the largest French exporter and its wines are demanded all over the world.
Grown in the peaceful valley of l'Herault river that runs through famous Languedoc region, these Syrah grapes from old vines are harvested by hand at optimum ripeness and fermented in small stainless steel tanks before spending just a few months in oak before the wine is bottled.
Enjoy this soft, full-bodied red wine now with a wide range of dishes or mature for 2-3 years to enjoy a richer taste.
Deep and dark in appearance, with profound aromas of ripe black berry fruits and hints of mineral and spice, the wine is robust and powerful yet finely balanced with a long, juicy finish.
Syrah is a bold, rich and complex grape that brings an interesting pattern of tastes: olive, red plum, sweet tobacco, black pepper, licorice, mint.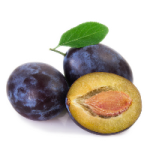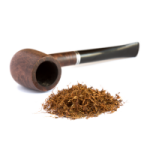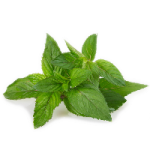 Syrah is a full-bodied red with, with a high content of tannins and a rich, complex, and enjoyable flavour. Foods that match best with Syrah are those that have a bold and interesting flavour to match this delicious grape.
Proteins: grilled meats in general pair with Syrah really well, and grilled lamb in particular is known to be the perfect match. Meats thanks their natural fat make high tannin wines taste smoother. Another example worth trying is blue cheese burger

Cheeses: Smokey Blue Cheese, aged goat Gouda, Cheddar, Camembert
Vegetarian and vegan: Aubergine, Mushrooms, Pepper, Onions, Tomatoes.
Serve at room temperature