Grape: 93% Cabernet Sauvignon, 7% Malbec
Vineyard location:Finca Dominio Gualtallary (Gualtallary, Valle de Uco), Mendoza, 1,285 meters above sea level.
Winemaker: Susana Balbo.
Harvest: Hand harvested.
Fermentation: At first, grapes are destemmed, and lightly crushed. The fermentation process goes in contact with skins (maceration) for 35 days, at the maximum temperature of 28 ° C. To better extract colour and tannin, the wine is regularly pumped over onto the layer of grape skins, which forms at the top of the barrel.
Oak ageing:  the wine is aged for 13 months in 30% new French oak barrels, and 70% second use French oak barrels. While oak ageing in general facilitates oxidation and introduces aromas of chocolate, coffee and caramel, new oak barrels introduce notes of vanilla, cloves and smoke. The balance of 30% new oak was chosen by the winemaker to introduce the desired level of aromas.
ABV: 13.9% vol
Total acidity: 5.5 g/l
Appearance: Dense ruby colour.
Nose: Pronounced aromas of black currant, spices, mint, dried fruit, with undertones of hazelnut and cedar developed through the ageing process.
Palate: Juicy and lively acidity, medium body, flavours of ripe black fruit and spice reflecting the aromatic complexity on the nose, and soft rounded tannins.
Verdict: This is an "Outstanding" wine (balanced, long finish, pronounced flavour intensity, complex flavours). Drink now or hold, the wine will reward you.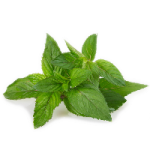 Pairings: This Argentinean Cabernet Sauvignon is a fantastic pair for peppery earthy beef steaks, as well as for juicy pork or lamb chops.

Serving temperature: Room temperature, 18 ° C
Storage: In a cool place, away from direct sunlight, bright artificial light or heat sources
2017 vintage:
2015 vintage:
95 pts. Descorchados
93 pts. James Suckling
92 pts. Robert Parker
91 pts. Tim Atkin