Winemaking
Grape: 45% Semillón, 30% Torrontés, 25% Sauvignon Blanc
Vineyard location: Finca La Delfina, Altamira (Uco Valley), Mendoza, 1,050 metres above sea level
Winemaker: Susana Balbo
Harvest: hand harvested
Maturation and fermentation: Sauvignon Blanc and Semillon: maceration for six hours at very low temperatures with dry ice before pressing. Fermentation with wild yeasts.
Torrontes: pressing without maceration. Fermentation with selected yeasts in stainless steel tanks. Once the alcoholic fermentation is over, the wine is kept for a month over lees to improve the mouthfeel. Final blending and racking to barrels (batonage once per month).
Oak ageing: 4 months in 60% first use French oak barrels and 40% second use barrels
Analytical data
ABV: 12.9% vol
Acidity: 6.6 g/l
Appearance: pale lemon colour.
Nose: pronounced aromatic intensity. Aromas of flower blossom, grapefruit and lime, tropical fruits: lychee and passion fruit.
Palate: dry wine, with medium acidity, medium body, and pronounced flavour intensity. Balanced, with a long pleasant finish.
Verdict: "Outstanding" (balanced, long finish, high flavour intensity, complex primary and secondary aromas).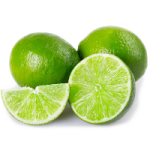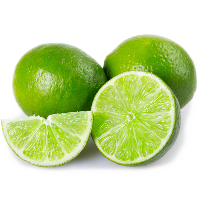 Useful tips
Pairings: being a versatile blend, it pairs really well with many foods – salads, chicken, seafood risotto, white fish, sashimi, prawns and shellfish. Try it with Asian food or a mild curry.
Serving temperature: Chilled, 7-10 ° C
Storage: In a cool place, away from direct sunlight, bright artificial light or heat sources
Ranking & Awards
Harvest 2018
Harvest 2017
95 pts. Tim Atkin
94 pts. James Suckling
93 pts. Descorchados
92+ pts. Stephen Tanzer
Harvest 2016
95 pts. Tim Atkin
95 pts. Descorchados
94 pts. Robert Parker
92 pts. James Suckling
92 pts. Decanter
Harvest 2015
94 pts. Tim Atkin
94 pts. Descorchados
93 pts. James Suckling
93 pts. Robert Parker – The Wine Advocate