Txaicolí (pronounced "chacoli") is a slightly sparkling white wine that comes from the Basque Country on the Atlantic coast of Spain. Getariako Txakolina D.O. is a tiny area of protected origin with only 402 hectares devoted to vineyards, 90% of them on the mountains facing the ocean. The fresh Atlantic breezes all year round create a very dry, fresh wine with high acidity and low alcohol. The main grape variety used to produce Getaria txakolí is called Ondarrabi Zuri.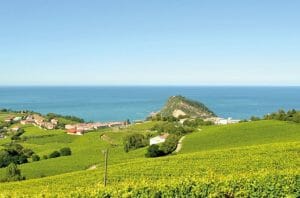 (Credit: Bodega Aizpurua)
Bodega Aizpurua is a boutique family-owned winery with a 180-year history of making high-quality txaicoli. It is situated on the north-facing slopes of the mountains rolling into the Atlantic ocean, some 1 hour drive from Bilbao. The vineyard was started in 1834 by Miguel Aizpurua, who decided to produce his wine in small quantities but with best quality. At that time, he was known in the area as expert maker of metal rings for the wooden barrels, and people from the area used to call him Aialle (barrel ring). Miguel's son Jazinto followed him at the winery, and so did Jazinto's son Emeterio too. The vineyard's business grew bigger, and eventually Emeterio's brothers Andoni and Josu left their job as fishermen to help at the cellar. Today, the fourh generation of owners Maria Jesus, Imanol and Miren follow traditions and produce highest quality txaicoli, like their great grandfather did 180 years ago.
Look: pale white with a touch of green, bright tones showing a fine and elegant fresh bubbles.
Aroma & Palate: Txacoli is an expectionally lightweight (11% alcohol) very dry wine with high refreshing acidity and a touch of carbonation – slightly sparkling with bubbles.
This bottle is an artisanal produce from a fourth-generation family-owned vineyard, with sophisticated fragrance, reminiscent of green apples and citrus, with a minty note. Dry in the beginning, harmonious in the mouth, it has a wide and aromatic end.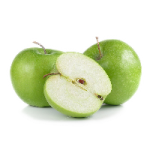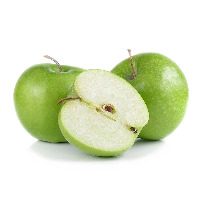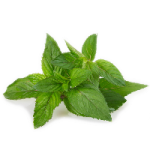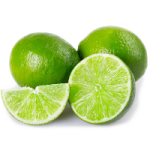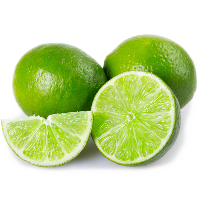 Txacoli is the perfect accompaniment to fresh fish: sushi, oysters, or ceviches.