Independent Wine has been shortlisted for two Decanter Retailer Awards 2022. As in 2021, we're in the running for the titles of Best Small Online Retailer and Best Specialist Retailer Italy.
Last year, we were absolutely delighted to come runner-up in the Best Small Online Retailer of the Year category. We're hoping to emulate some of that success this year, too.
"An indispensable guide to the best wine shops, online retail, wine specialists and support services in the UK," the Decanter Retailer Awards showcase the very best of Britain's wine industry. As a result, spaces on the shortlist are highly coveted. It's a true honour to be considered.
In fact, this year was particularly competitive. Decanter Retailer Awards 2022 Chairman Peter Richards MW noted that 'the challenge was narrowing down the shortlist to acceptable numbers; so strong were (this year's) entries.'
The awards are judged across three stages by an expert panel, with four new judges joining this year to bring a fresh perspective. One of the new judges, Leona de Pasquale, said she was "amazed" by the ways in which retailers are embracing innovative ways of engaging customers.
Pasquale was particularly impressed by the way in which some retailers provide educational content, embrace new technology and work hard to find the best value – despite the economic challenges of Brexit and the pandemic. We hope our customers (and the judges) agree that these are all areas Independent Wine excels in.
Why we think we should win
As well as our attention to customer service and education, we are also proud of our laser-focus on Italy.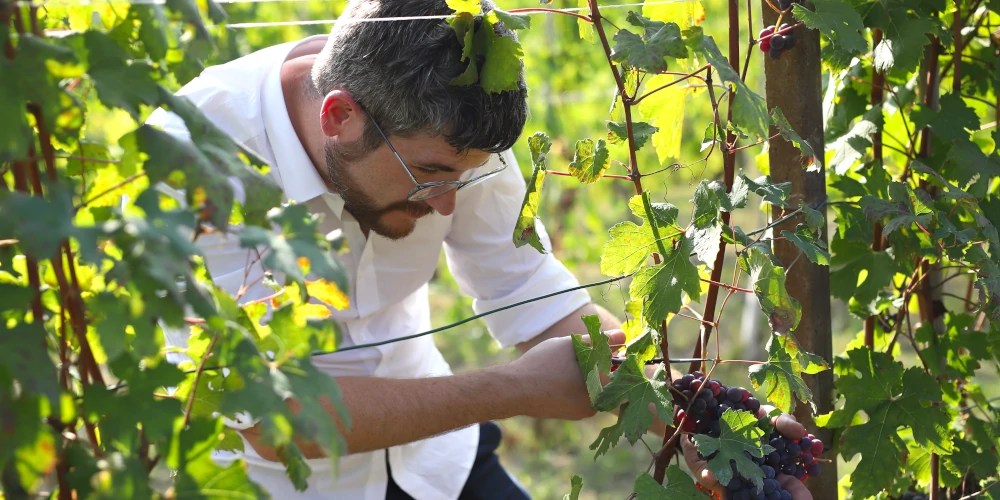 We stock one of Britain's most impressive collections of Decanter World Wine Award-winning Italian wines. Each one is sourced from boutique Italian producers. 80 Italian wines in our range are Decanter medal-winners.
Thanks to our sustainable growth strategy – based purely on ethical SEO and word-of-mouth advertising – Independent Wine's turnover increased by 143%.
We publish thorough guides, based on our original research. Examples include our "Guide to Barolo", "Guide to Primitivo wine", "Visiting Radda in Chianti", "One week getaway to Barolo, Barbaresco and Roero", "Guide to Alto Adige" and "Guide to Valpolicella".
Our customers receive great value. Our prices are very reasonable, as we import directly from producers. We offer a range of 144 high-quality wines. Of them 137 have won prestigious British and Italian awards: Decanter DWWA, Gambero Rosso Three Glasses, Mundus Vini, and others. We consider awards the best proof of a wine's quality.
Independent Wine stands with Ukraine. While managing Independent Wine, owners Elvira and Oleg have also been working tirelessly to send over 150 tonnes of aid to Ukraine's red zones, where the fiercest fighting is. They've also been supporting the Kharkiv Childrens' Hospital no.16.
2022 Results Announcements
Winners will be announced on Tuesday 27th and Wednesday 28th September at 11am BST.
Watch along on the @Decanter and @Decanterawards Instagram stories and Twitter. The full results will be available later on Decanter.com and in Decanter magazine's November 2022 Issue (available Wednesday 5th October).