Italian
wine
specialists
We are Independent Wine –
the UK's most dedicated Italian wine specialist
We source a record number of award-winning Italian wines directly from small wineries, and offer free next day delivery to Mainland UK.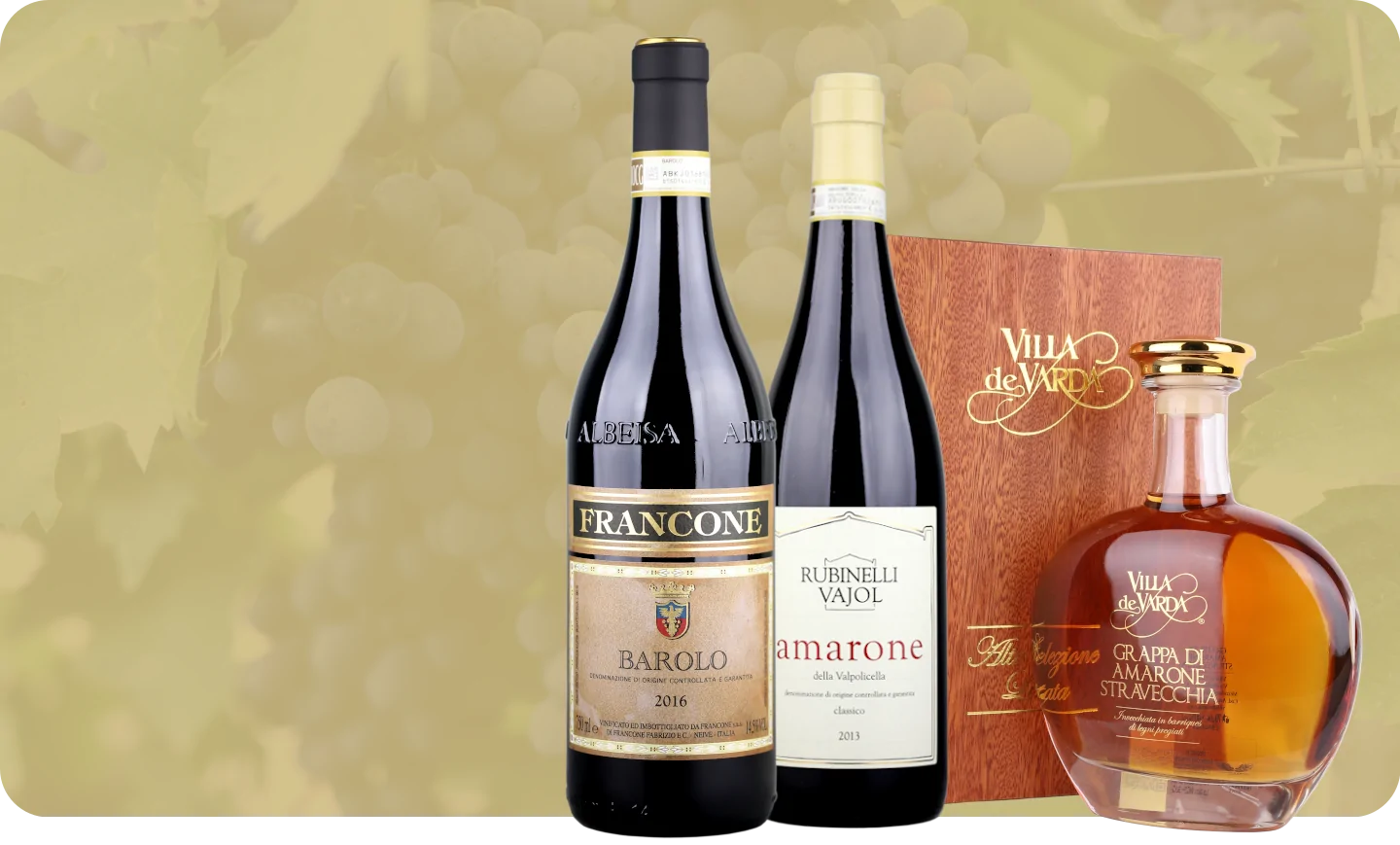 10% OFF WHEN YOU MIX AND MATCH ANY 6+ BOTTLES
Our wines featured in the national press
We send our wines to the UK's foremost wine journalists. We're really proud when they choose our carefully sourced boutique Italian wines for review above hundreds of other options. Click to see which wines featured in The Guardian, Forbes, and The Independent.
To see journalist reviews of wines from our portfolio please visit our press page.
Independent Wine featured in the news
Independent Wine has been grabbing headlines in the UK's foremost newspapers and magazines. Read what leading journalists have to say about our dedication to customers, laser-focus on Italy and remarkable collection of award-winning vintages.
"…in just 18 months Independent Wine has gone from being a start-up to becoming a serious disruptor in the wine trade, pioneering a bespoke approach to on-line wine sales and attracting customers from across the UK."

"Since launching in 2020, Independent Wine have built a specialised portfolio featuring the UK's record number of Decanter medal-winning wines from all over Italy.
As one might expect, they boast a selection of premium bottles from Italy's most famous denominations, such as Barolo, Barbaresco, Amarone della Valpolicella and Brunello di Montalcino, but they also offer a wide range of premium wines from lesser-known regions such as Lombardy's Franciacorta, Alto Adige's Lagrein, and Sardinia's Cannonau and Vermentino."
We regularly send wines to The Independent's team of wine professionals for review. It's an honour that they have selected a few bottles in our portfolio as "Indy Best/Best Buy. Browse some of the top bottles featured in The Independent.
Wines of Piemonte
Piemonte (Piedmont) is a region in north-west Italy, and is home to some of the country's most legendary wines. Its native Nebbiolo grape is used for famous red wines like Barolo and Barbaresco. Discover juicy Barbera d'Alba that tastes like wild strawberry and spiced cherry, refreshing Arneis white wine from the hills of Roero and low-alcohol sparkling Moscato d'Asti.
Wines of Umbria, Abruzzo and Puglia
Wines of Sicilia and Sargedna
Explore wines from Italy's largest islands, Sicily and Sardinia. Volcanic Sicily is famous for Nero D'Avola wine, a rich red with captivating flavours of black fruit, chocolate and tobacco. Discover the delightfully complex red wine Cannonau di Sardegna – with powerful tannins and notes of black fruits – or try fresh and concentrated Vermentino from Gallura – the most prestigious wine region of Sardinia.
What our customers say
We love what we do, and work really hard to source the wines that we sell. We want to go the extra mile to help you enjoy them, so we're serious about providing superb customer service too.
We're delighted to serve customers who know their wine, but are equally thrilled to give expert advice to those who are new to the world of wine. It makes us happy when our efforts pay off, and customers like you share their positive feedback.
PS PS
I had a last minute requirement for a "selection" of wines. I put a call into Independent Wines after finding them on Google.
And I am so glad I did.
Oleg answered my call and was very helpful from the very second he spoke to me. His knowledge is astounding. His speed of response was superb. I had a requirement of majority red wine, with a white, rose and sparkling to add to the mix. I gave him a suggestion from what I knew I was looking for and the response along with his reasoning for this selection simply exceeded my expectations and then some…
Delivery was bang on the estimated delivery slot given. And I simply won't hesitate using them again.
Keith of the North
I've ordered a couple of times now from Independent, and have been very pleased with both the quality of wines offered and the service. They even gave me a discount and paid it into my account without my knowing this was available! A pleasant surprise. The delivery was very quick through DHL, just a couple of days. If you want decent wines at reasonable (but not cheap) prices, I'd recommend this company.
Coral Reynolds
My son was very pleased with his wine. It arrived on the Saturday as planned and was nicely wrapped with the gift card. I love that they don't use plastic wrapping. Oleg was so helpful and made it so simple to order. I'll definitely be recommending them to friends.
Our blog