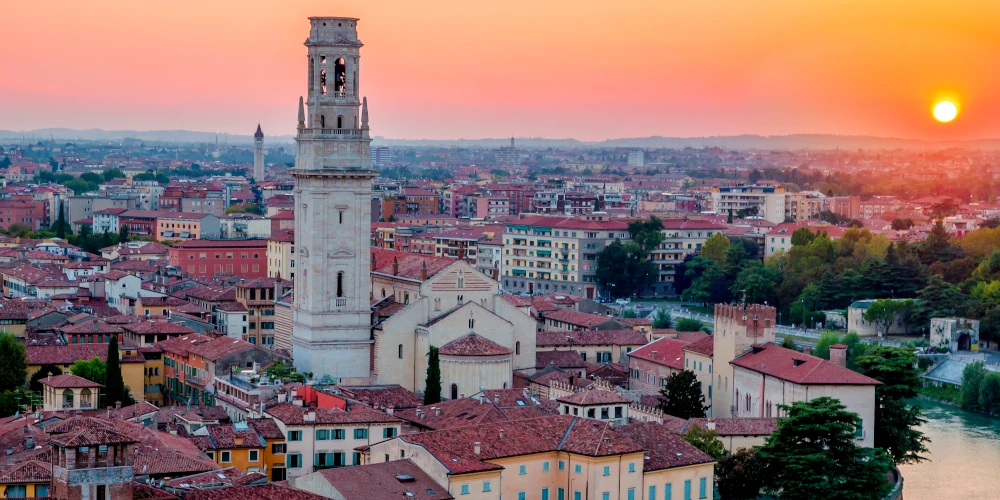 The Wine-Lover's Guide to Verona
Our wine-lover's guide to Verona will help you plan the perfect autumn trip. This captivating city is just two hours by air from London, and makes the ideal hub for visiting the Veneto wine region. Famous for wines like Valpolicella, Amarone, Prosecco and Soave, there's something for every taste.
Autumn and spring are undoubtedly the best times to visit Verona. Visiting in the off-season is a wonderful way to discover one of Italy's most historic cities. Without the tourist crowds and stifling hot weather of summer, it's a true pleasure to stroll through the historic streets and take short trips into the surrounding wine country.
These are some of the best things to do in and around Verona during an off-season trip.
Things to do in Verona
Despite its huge historic and cultural significance, Verona is a small city that's easy to explore over the course of a weekend. Here are a few unmissable things to see and do in Verona.
1. Follow in the footsteps of Romeo and Juliet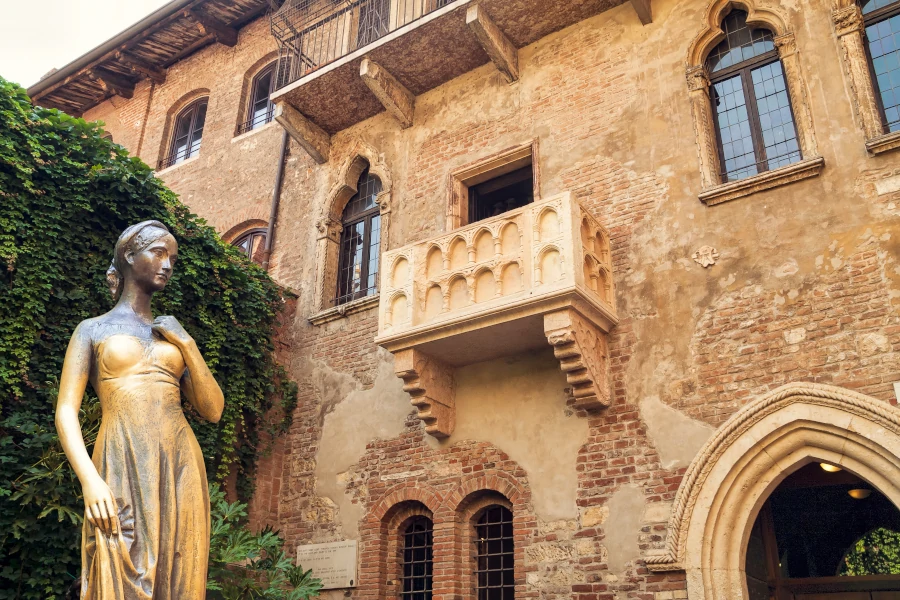 "Fair Verona" is the setting of the famous Shakespeare play, Romeo and Juliet. While the story is purely fictional, it's possible to find some settings that inspired the story. In a secluded courtyard just off the Via Cappello you'll find the Casa di Giullietta – home to Juliet's balcony, where Romeo declared his love. Take a moment to snap a selfie with the Juliet statue underneath it, before moving on to Basilica di san Zeno Maggiore. This church is home to the crypt where the two lovers snuck off to be married. Look out for the wheel of fortune rose window. Finish your tour at the Via del Pontiere – the 13th Century Franciscan Convent where Juliet met her fate.
2. Climb Torre dei Lamberti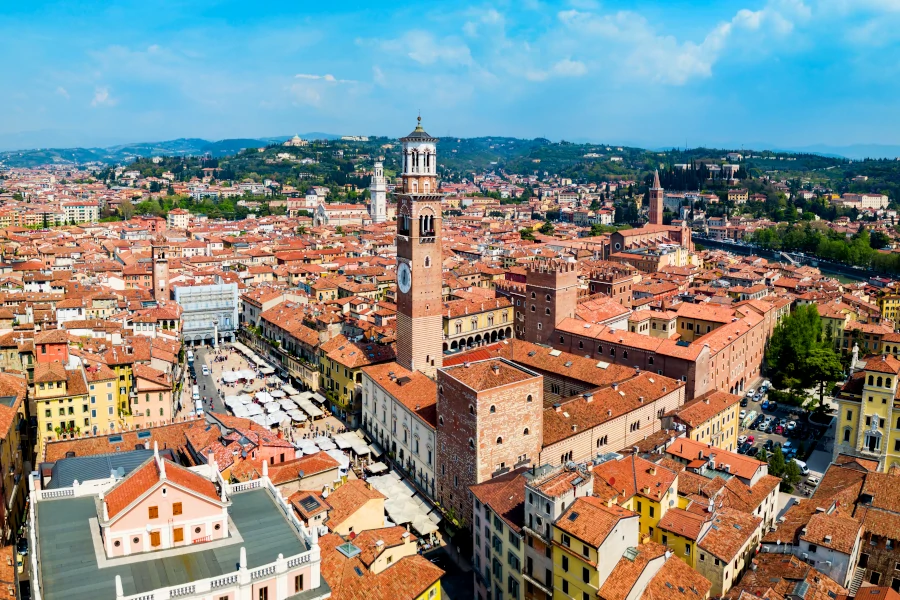 The tallest medieval tower in Verona stands 84 metres high, offering incredible panoramic views across the historic city centre and the mountains beyond. You can take a lift most of the way up if you're not in the mood to tackle the 368 stairs. Built in 1172 by the Lamberti family, it boasts two bells – Rango, which once called the city council to meetings, and Marangona which warned residents of danger. It soars above the Piazza delle Erbe, the city's market square, where you'll find stalls selling souvenirs and lots of restaurants and bars where tourists and locals alike meet for aperitivo.
3. Take a tour of the Verona Arena
Dating back to 30AD, Verona's Roman amphitheatre is impressive: both in terms of scale and the fact that it's still in use today. It's one of the best-preserved ancient structures in the world. Each summer, tourists flock to see large-scale opera and orchestra performances here. Although there aren't many events on during the low season, it's still possible to take a tour of the arena and learn about its fascinating history.
4. Admire the art collections of Castelvecchio
Castelvecchio – 'old castle' – was built by the powerful Scala dynasty between 1354 and 1356. While it was once an intimidating military fortress, today it's a museum filled with Medieval and Renaissance sculpture. Gothic paintings, ancient bronze bells inscribed with the Scala insignia and artefacts from the tomb of Cangrande – Verona's most important lord – are also on display.
5. Take a moment to breathe at Duomo Santa Maria Matricolare
Italy's Roman Catholic cathedrals are always impressive places to visit, and Verona's Duomo is no different. It took roughly 500 years to complete this impressive building, which was started back in the 12th Century. Stroll through this majestic building and admire intricate religious art such as the portal sculptures by Maestro Nicolo – which date back to 1139 – or the 14th Century tomb of Saint Agatha. Many of the frescoes were created by artists from the Veronese Renaissance, including the famous Assumption of the Virgin by Titian. This colourful piece is perhaps the cathedral's most prized work, and can be found in the Cappella Nichesola (the first chapel on the left after entry).
Wineries to visit around Verona
Our wine-lover's guide to Verona wouldn't be complete unless we recommended a few wine cellars to visit around Veneto. Once you've had your fill of the city, take some time to explore some of the most remarkable, award-winning wineries.
1. Explore Lake Garda
With its crystal clear waters and mountainous backdrop, Lake Garda is one of northern Italy's most beautiful lakes. There are plenty of things to do on its shores. History buffs will enjoy a trip to the Roman ruins of Grotte di Catullo, while outdoorsy types can try canyoning, horse riding and kite surfing.
After a day of exploring quaint lakeside towns like Malcesine, Bardolino, and Sirmione, head to Peschiera del Garda for dinner at Bella Vista Ristorante Pizzeria.
This casual restaurant is a local favourite. It's set right on the shore of the lake, with an outdoor terrace boasting incredible views. Try specials like spaghetti allo scoglio (spaghetti with mixed seafood) and linguine with clams.
Afterwards, seek out some Le Morette Turbiana wine. This beautifully complex wine comes from the shores of Lake Garda, and boasts flavours of elderflower, guava, peach and honeysuckle.
2. Do a tour and tasting at Le Morette winery
Speaking of Le Morette, this sustainable winery in Peschiera del Garda is open for tours and tastings. It produces a range of red wines, but the real highlight is its high quality Lugana DOC whites. Ranging from sharp and refreshing to oak-aged and age-worthy, the range is sure to intrigue any wine-lover. Make sure to try their Benedictus – in 2021 it won Italy's most prestigious wine award, Tre Bicchieri.
The highlight of any tour is a visit to the cellar, which is dug into the ground and made from natural materials like Lessinia stone. After enjoying one of the tasting packages, pick up a few bottles at the cellar door to enjoy back at your accommodation. If you don't have space in your suitcase to bring some wine home, don't worry. You can order Le Morette wines at Independent Wine and we'll deliver straight to your door.
3. Visit Valpolicella
For red wine lovers, a day trip into the Valpolicella wine region is a must.
The rolling foothills of this wine region starts just to the north of Verona, stretching all the way to Lake Garda in the west. There are lots of wineries in the area, so it's worth taking the time to learn about Amarone and Valpolicella first and plan your route based on your interests. Enjoy the experience of driving past lush pergola vineyards and dry-stone marogne walls – both characteristic features of the Veronese wine region.
When it's time for lunch, stop into one of the rustic restaurants like Osterie Numero Uno in Sant'Ambrogio di Valpolicella. Chef Niccolò Mazzucchelli works real magic with local seasonal ingredients. Try hearty Veronese dishes like Amarone-braised beef cheeks with polenta, or pumpkin gnocchi with smoked ricotta and minced pork. These make the perfect pairing for the delicious house wines – Valpolicella, of course, personally bought in from local vineyards.
4. Visit the refined, most highly-prized Valpolicella Classico area
The subregion of Valpolicella Classico is where the first Valpolicella vineyards were planted. These premium hillside sites are spread across the Fumane, Marano and Negrare valleys. While the wider Valpolicella DOC region stretches beyond these three valleys, the wines grown here are truly outstanding.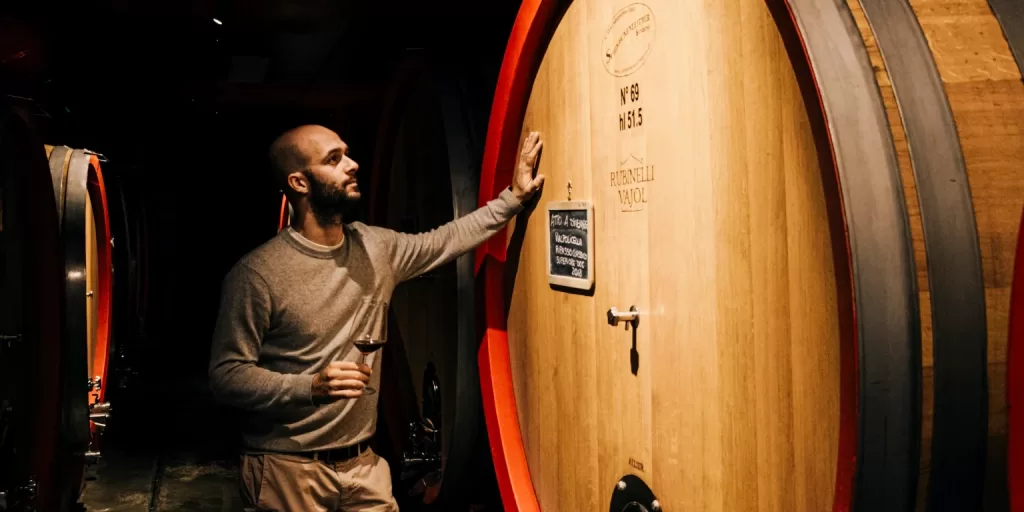 One of the top wineries to visit here is Rubinelli Vajol, just outside the town of San Pietro In Cariano – about 12 km from Lake Garda (http://www.rubinellivajol.it/). The horseshoe-shaped vineyards form a south-facing amphitheatre, which helps the grapes reach full ripeness. During a tour, you'll get a chance to see the drying caves which are dug into the volcanic rock of the hills. Take time to enjoy the winery's regal Amarone della Valpolicella, made from the grapes dried in fruttaio.
5. Head into the hills and visit Valpolicella Orientale
While the western part of Valpolicella near Lake Garda is home to traditional wineries, you'll find experimental winemakers in Valpolicella Orientale – Eastern Valpolicella. While this isn't an official designation, it's generally known as the area which falls across the hills east of Valpantena. Its easternmost valleys – Ilasi and Tramigna – overlap the Soave denomination, so white wine drinkers will find some interesting options, too.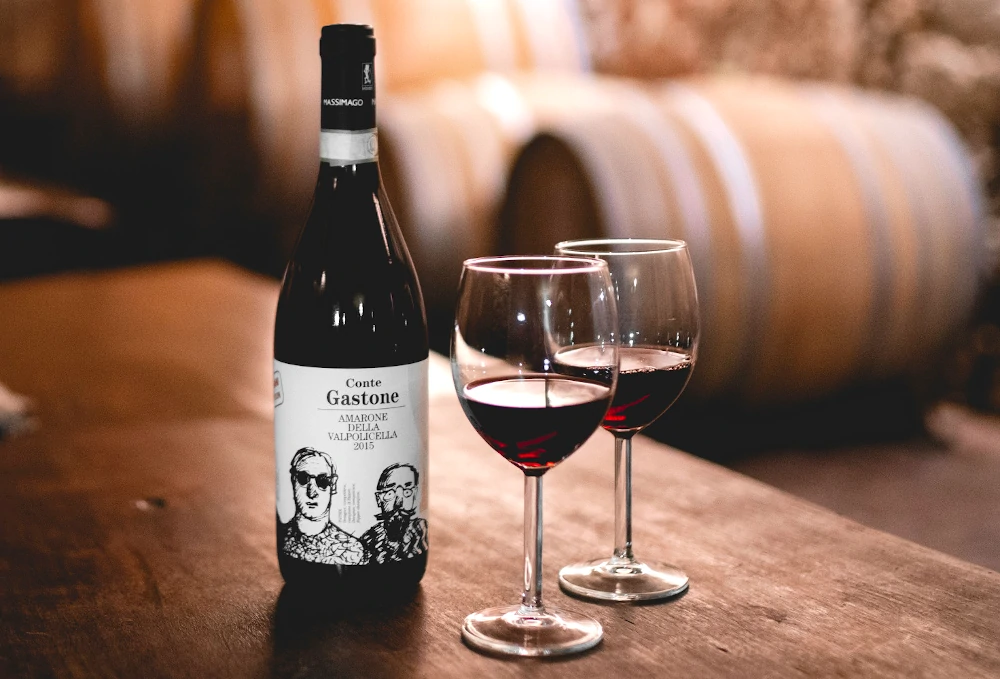 One of the most exciting Valpolicella Orientale wineries is Massimago. It was started by new generation winemaker Camilla Rossi Chauvenet, on a mission to produce organic Amarone without chemical intervention. The experiment paid off – and its wines have won lots of Italian and international accolades. Base yourself at Massimago Wine Hotel during your trip around the sub-region. You can join in with harvesting and pressing, have dinner in the vineyard or enjoy luxurious spa treatments – perfect after a long day of exploring.
Enjoy the taste of Verona at home with award-winning Valpolicella wines
As the temperature here in the UK starts to cool and evenings become darker, we can't think of anything better than an off-season break to Italy. We hope you've found our "wine-lover's guide to Verona" helpful.
Of course, it's possible to enjoy the flavours of Verona at home with our selection of award-winning wines from Veneto. Rich red wines like Amarone della Valpolicella are the ultimate autumn sippers, and it's always worth having a few bottles of Prosecco on hand for seasonal celebrations.