Wine delivery and returns
Doing our best for you…and for the environment too!

Sustainable packaging
100% recyclable packaging (paper and cardboard), no plastic – see examples below.
Summary of our Delivery Terms
£6.70 for next business day delivery to Mainland UK
Free delivery for all orders over £49
Orders placed by 4PM will be dispatched same day, and orders made after 4PM will be sent the next business day
You need to be over 18 years of age to buy or receive wine
Area
Price of delivery
How fast
Mainland UK
£6.70 for all orders up to £99
Next business day
Free over £49
Next business day
Highlands & Islands, Northern Ireland
£11.99
3 business days
EU and the USA
Contact for quote
2-5 days (deliveries to the USA may take longer due to customs clearance).
Free gift wrapping
If you are buying wine as a gift for your loved ones or for a work colleague, we are here to help.
Let us know if you want it wrapped in the "Order Notes" box of the Checkout form, and we'll wrap it for you.
If you want to add a card we can do that too!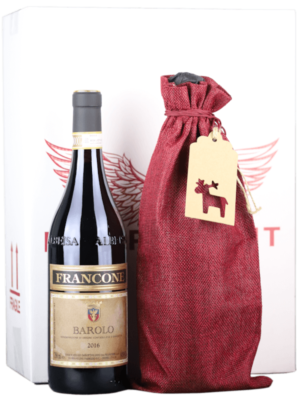 Sustainable packaging
We've got lots of experience in wine packaging. We know how important it is to protect our premium wine during transit so that it reaches you safely and in top condition. In 2020 we decided to stop using plastic packaging for all UK deliveries, because of the irreparable harm that the plastic waste does to our planet. We now use 100% recyclable materials. We took a few photos to demonstrate how we package our products, and how it looks when you open our box.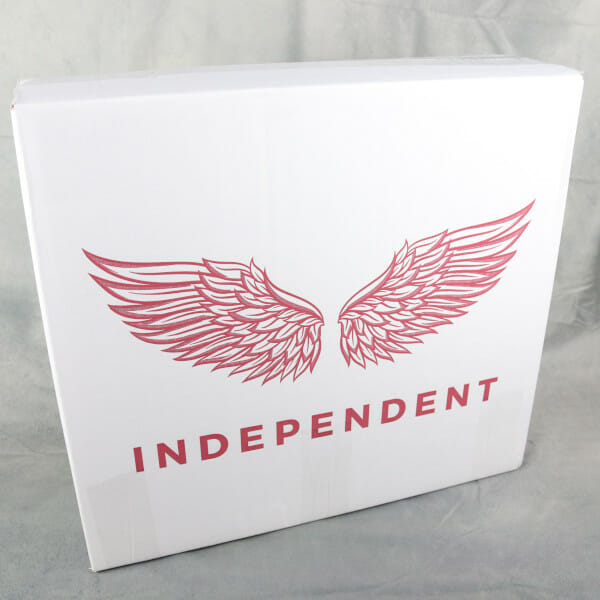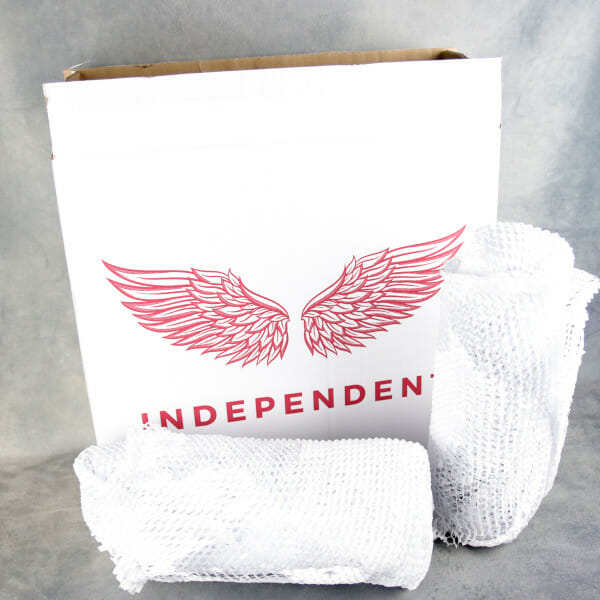 General Delivery Terms
a. You need to be over 18 years of age to buy and receive wine. Our couriers may ask for ID upon delivery if there is any suspicion about the recipient's age.
b. Our cut-off time for next day delivery is 4PM. Orders received after that will be dispatched the next working day.
c. Orders placed after 4PM on Friday and over the weekend will be dispatched the following Monday.
d. We do our best to deliver your products as advertised, and we use highly reputable couriers (FedEx, UPS or similar) with very high standards of service. Please understand that on very rare occasions deliveries may be delayed due to circumstances beyond our control, such as road works, blocked access, etc. and we will not accept responsibility for reasonable delays. Should your delivery be delayed, please contact us at orders@independent.wine and we will track and recover it.
e. For the majority of Mainland UK postcodes (Zone DA), standard delivery is next business day, Monday to Friday. If you want us to deliver to UK Zones DB and DC, to the USA or to an international address, please contact us for a personalised quote at orders@independent.wine.
f. Please note that at certain times (such as Christmas) the cut off time required for next day/two working day delivery may change. Any changes will be shown on the website.
g. If you order 2 or more cases, they may not be delivered at the same time. The delivery charge will stay the same.
Refunds and replacements
a. If any of the products in your order are damaged, you may choose to receive either a refund or free replacement. In case of any damage, email us at orders@independent.wine as quickly as possible and retain the damaged packaging and products. The courier's representative will visit you and confirm the damage. They will then report to us, and we will issue a refund or replacement, as requested.
b. If your order goes missing, contact us as quickly as possible at orders@independent.wine. We will track the delivery. If the order is lost, we will send you a replacement order as soon as possible. We will offer you a full refund if we are unable to send a replacement within 7 working days.
c. Incorrect and faulty products: if any of the products in your order are incorrect, please let us know by email at orders@independent.wine as quickly as possible. If the order is a single product, we will collect it and send the correct replacement free of charge once we've confirmed receipt. Delivery of the replacement product should take place within 7 working days of you notifying us about the incorrect item. If the incorrect product is part of a case, we will collect the incorrect item and send the correct replacement free of charge once we have confirmed receipt. This also applies to any products that may be missing within an order.
d. If a product turns out to be faulty or not as advertised (i.e., non-conformant), we will give you a free of charge replacement (including return costs) or refund for 30 days following the sale. This does not affect your statutory rights. If you make a claim you may need to prove that the fault existed at the time of delivery and wasn't caused by, for example, an accident or misuse.
Cancellations
a. You may cancel your order for any reason whatsoever up to 14 working days from the day after the date you receive your wine – provided all of the products are unopened and intact.
b. In order to cancel your order, you must notify us by email at orders@independent.wine.
c. It is your responsibility to hold onto the wine and take reasonable care of it until we come to collect it. Once we have confirmation that the case is collected, we will reimburse the price of the wine within 10 working days.
d. Any products collected by our courier must be in their original box to avoid further breakages, where possible. If the packaging has become damaged or weakened, the courier will not accept the package. Please contact us at orders@independent.wine before requesting a collection, or as soon as possible, if this is the situation.
e. Once the wine has been delivered in accordance with any specified delivery instructions, it becomes the recipient's responsibility.
f. Nothing in these Terms and Conditions will reduce your statutory rights relating to faulty or inaccurately described goods. If you have any queries regarding delivery please email us at orders@independent.wine.
Any further questions? Get in touch
Thank you for reading our terms of wine delivery & returns. If you have any questions, or if something goes wrong with your order, please contact us. We will do our best to help.