Guide to Truffle hunting and Nebbiolo
an Alba autumn tradition
Alba's white truffle season runs from September to December. The powerful flavour and intoxicating aroma of tartufo (or trifole in Piedmontese) attracts Italian food and wine lovers from all over the world. The world-famous white truffle festival (Fiera Internazionale Tartufo Bianco d'Alba) starts in the beginning of October, and lasts until early December.
Read our guide to learn where to savour Alba's signature truffle dishes and sample some of the world's best Nebbiolo wines.
Autumn in Piedmont is one of the most magical times of year. The nebbia (fog) blankets the valleys, the grapes are being harvested and the forests are alive with people searching for the elusive white truffle.
This famously pungent tuber is in season from October through December, and during this time it drives locals, tourists and gourmands across the globe into a frenzy.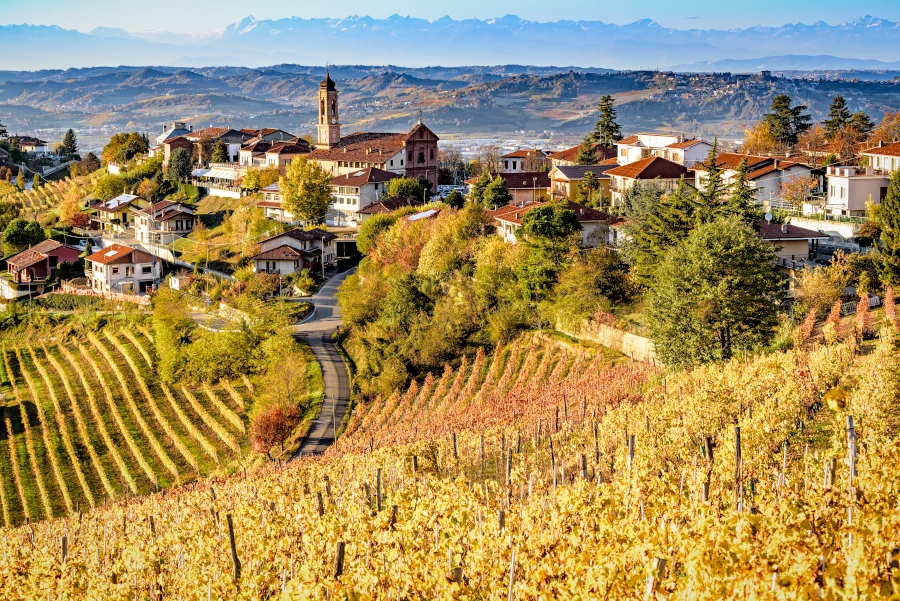 The Alba white truffle season
Alba's white truffle season runs from September to December, and is one of the most exciting moments in the gastronomic calendar. The powerful flavour and intoxicating aroma is absolutely unmistakable.
As truffle-hunters and their hounds range the forests trying to sniff them out, dedicated foodies descend on the town of Alba to enjoy the festivities at its famous white truffle festival – Fiera Internazionale Tartufo Bianco d'Alba.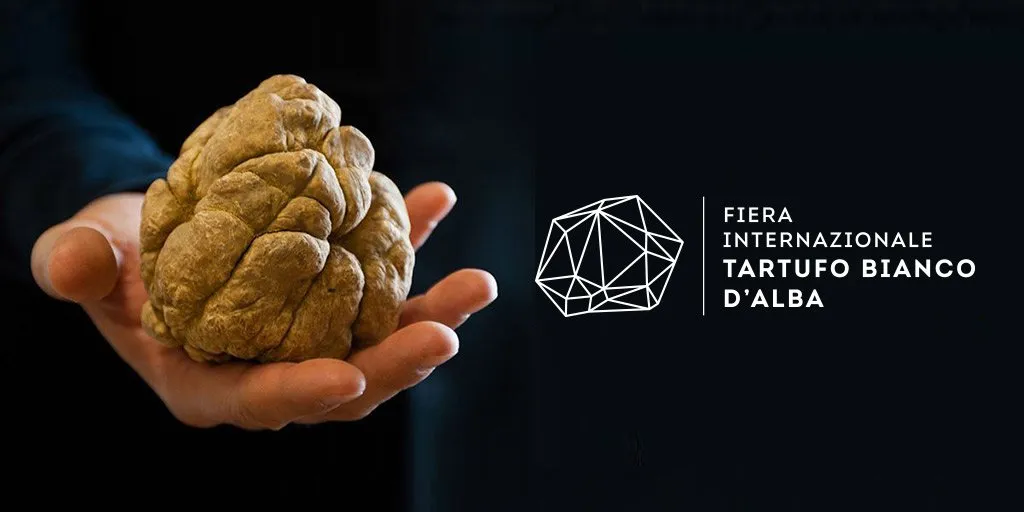 In 2023, the dates for the "Fiera" are 07th October to 12th December.
Because Alba's white truffles are so difficult to find, hard to store and have such a limited season, they're one of the most expensive foods in the world. High-end chefs pay eye-watering prices for them at auctions, with prices often reaching into the thousands. For those who want to truly immerse themselves in white truffle season, nothing beats a trip to Alba.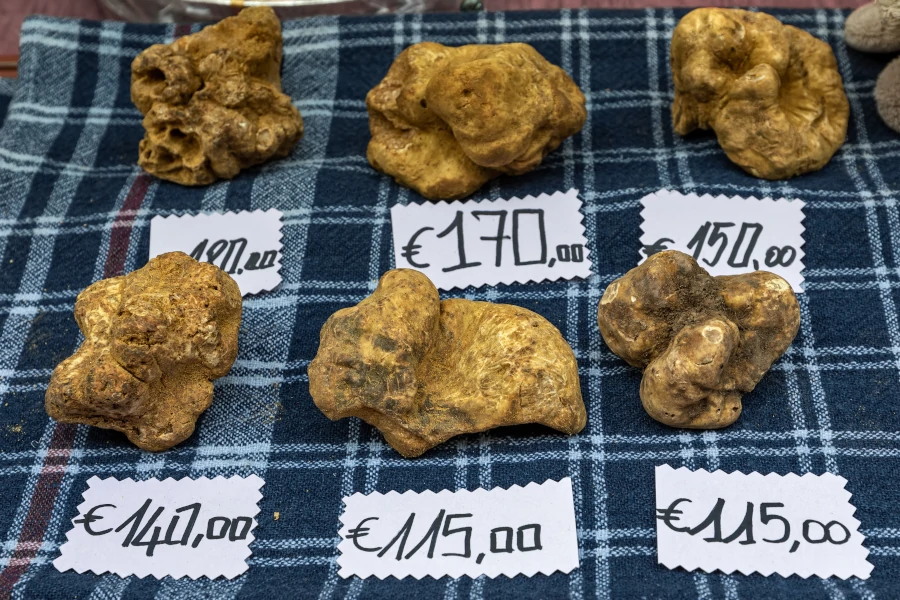 The history behind Alba's white truffle fair
Truffles – tartufo in Italian or trifole in Piedmontese – have been an important part of life in Alba for hundreds of years. There's evidence that peasants would give them as gifts to feudal lords, but it's likely they would have kept some for themselves too. There was widespread rebellion in 1741 Century when Count Carlo Giacinto Roero proposed a tax on excavating these precious mushrooms.
The first time the Alba truffle came to the world's attention was in 1928, when local hotelier and restaurateur Giacomo Morra decided to launch a truffle exhibition in Alba to attract food and wine tourists to Piedmont.
The fair was so popular that it became an annual feature, and in 1932 other producers of fine local goods – including wine – joined the truffle merchants with stalls and displays of their own. That year also marked the first donkey palio race. Now a yearly tradition, it pokes a bit of fun at the famous (and far more serious) Asti palio bareback horse race.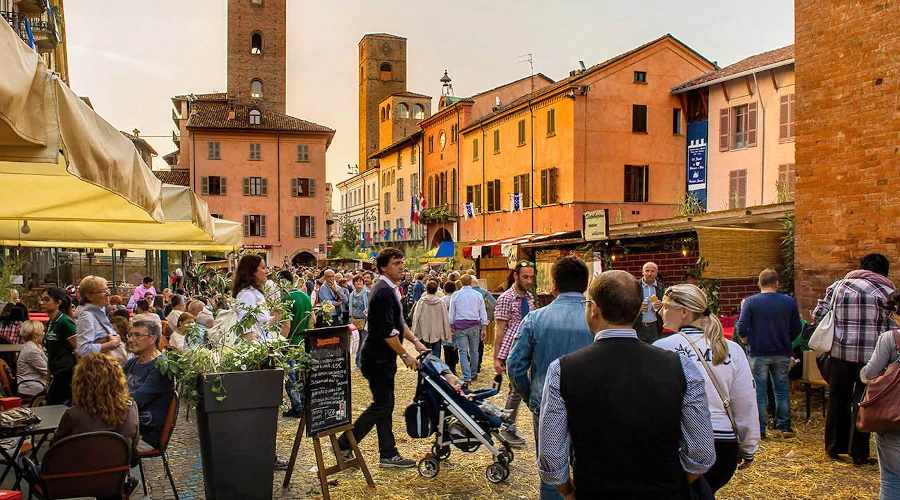 The fair continued to grow, adding musicians and entertainers to the roster. Soon, this small town celebration began attracting hordes of tourists. After a hiatus during WWII, Alba's famous white truffle fair came back bigger than ever.
In 2003, the Ente Fiera Nazionale del Tartufo was established to manage the fair and in 2007 the event adopted its grand new name: "Fiera Internazionale del Tartufo Bianco d'Alba" (Alba International White Truffle Fair). Today, this huge festival is an important harvest-season showcase for the best products from Langhe, Roero and Monferrato.
Wine tourism: what to do in Alba during autumn
For fine Italian food and wine lovers, a visit to Alba during truffle season is a must. Especially because the precious delicacies come from the same region of Italy as some of the country's most famous, and delicious wines.
If you're feeling some gastronomic wanderlust, we've put together a guide on where to stay, eat and taste wine in Barolo, Barbaresco and Roero. These tips are all worth following during autumn, but you might want to add these must-do's to your itinerary too.
1. Go vineyard hopping and sample the world's best Nebbiolo wines
Both Barolo and Barbaresco are made from Nebbiolo, a grape native to Piedmont and known for making powerful, full-bodied wines. As well as the famous hard-hitters, it's also worth trying lesser-known wines such as Nebbiolo d'Alba and Nebbiolo Langhe.
Many wineries in the area – including ForteMasso, Cantina Francone and Paolo Demarie – offer tours and cellar door tastings. Make sure you've got a designated driver, and try not to pack too many tastings into one day.
2. Work your way through Alba's wine lists
Back in the city, you can easily find exceptional bottles in Alba's restaurants and wine bars. Voglia di Vino offers tasting flights, and has a fine array of rare vintages available by the glass thanks to their Coravin system.
It's also worth visiting the tasting rooms of local wine producer Roberto Saratto, just five minutes' walk from the International Alba White Truffle Fair. The bar and shop has plenty of outdoor seating, so you can sip Nebbiolo and watch the world go by.
Another wine bar worth a visit is Ape, a modern space where you can try contemporary twists on traditional dishes alongside exceptional glasses of Piedmont wines.
3. Spend a day (or two) at the International Alba White Truffle Fair
No trip to Piedmont in autumn would be complete without attending the famous Fiera Internazionale del Tartufo Bianco d'Alba. Local truffle sellers gather to have their finds evaluated for quality, while restaurateurs battle at auction for the most-prized specimens.
If your pockets aren't deep enough to stretch to a whole white truffle, you can pick up delicacies like truffle butter, truffle salt and truffle-infused olive oil to give your home-cooking a little something extra.
Join a wine tasting experience or master-class, sample something special at the stalls of local wineries or head to the fair's restaurant area and enjoy a couple of glasses at the bar.
4. Eat seasonal truffle dishes
All across Piedmont, and especially in Alba, restaurants take advantage of the season by adding truffle-infused specials to their menus. You'll find simple and indulgent dishes like buttered tajarin (tagliolini) or carne cruda all'Albese (similar to steak tartare) finished with paper-thin flakes of truffle. Understandably, restaurants in Alba often have impressive wine lists so you'll be able to find the perfect local wine to pair with your dish. After all, if you can't over-indulge on holiday then when can you?
5. Join a truffle hunt
While many truffle hunters are famously tight-lipped about their most fruitful spots, some are more than happy to take visitors out to the woods for a spot of truffle seeking. As well as getting to see first-hand how the precious mushrooms are uncovered, you also learn a little bit about their history while exploring the gorgeous autumnal woodland. Most tours also offer a truffle tasting afterwards, with some providing a glass (or two) of Barolo or Barbaresco wine to wash it down.
5. Indulge your sweet tooth
If all the powerful red wine and savoury truffle dishes have you craving something sweet, you'll find plenty to tempt you in Piedmont. One of Alba's most famous exports is crema di nocciole. The most famous version of this chocolate and hazelnut spread is Nutella – made at the Ferrero factory, also in Alba.
It's well worth trying some of the artisan versions crafted from the local hazelnuts, such as Nocciole d'Elite. This is made by a small, family-owned hazelnut farm run by Emanuele Canparo, who we were introduced to by the award-winning winemaker Paolo Demarie.
What wine to drink with white truffles?
We're firm believers in the idea that "what grows together goes together." Just as the terroir of Piedmont creates the world's best white truffles, it's also responsible for some of Italy's best wines.
Alba's famous white truffles have a distinctive and powerful flavour that can easily overwhelm lighter wines. Because it's so earthy, it's best to choose wines that have a little bit of funk about them too.
Look for bottle-aged reds, as these are likely to have tertiary aromas such as mushroom, earth and forest floor. This will complement the flavour of the truffle. Bottle-aged whites – with notes of almond and honey – also work well.
Finally, when pairing wine with truffle, it's important to consider the rest of the dish. For example if you're shaving it over red meat like carne cruda then it's best to choose a tannic red wine, while light pasta and scrambled egg dishes pair better with white wine.
Typical wines to pair with white truffle are:
Barolo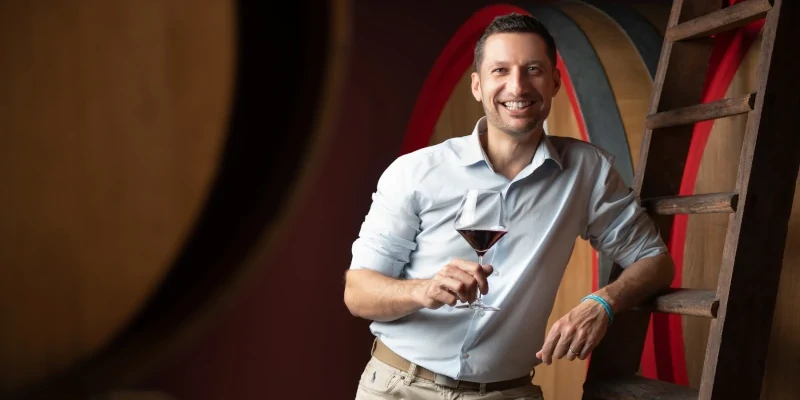 Known as the "wine of kings", Barolo is another of Piedmont's prized exports. This rustic and robust wine is best served with equally intense food. Its powerful flavours of tar and roses reflect the savouriness of truffle, while notes of spice and red fruit can complement the notes in meaty dishes.
Barbaresco
A well-aged Barbaresco makes a fantastic partner for truffle dishes. As it develops in bottle, it begins to pick up smoky, meaty flavours that work really well with the heady earthiness of the truffle. Young Barbaresco can work here as well, thanks to its herbal notes of fennel, liquorice and rose.
Roero Arneis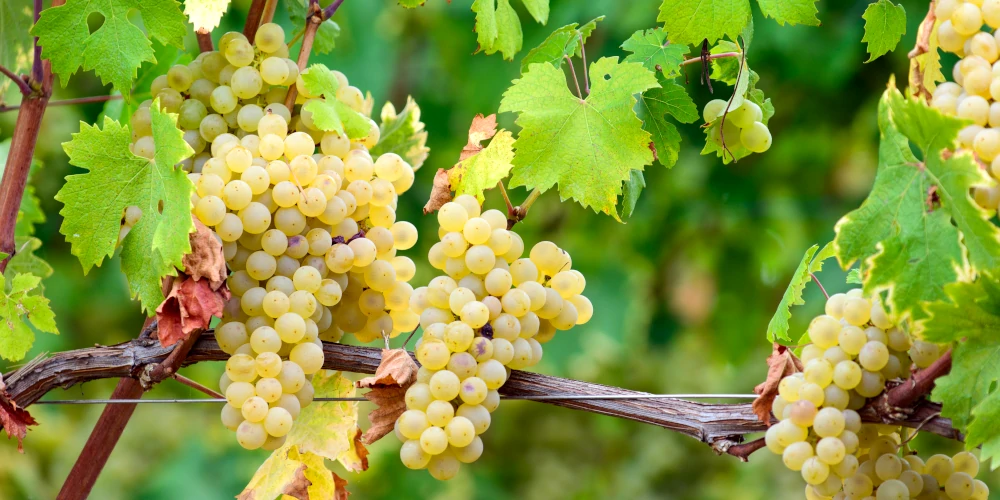 This Piedmont white wine is an excellent partner for light dishes like truffle risotto and pasta. Delightfully elegant, Arneis offers floral aromas of orange blossom, jasmine and chamomile. These aromas help to complement and elevate the earthy tones in the truffles, and work well with the subtleties of the pasta or rice.
Franciacorta
Although not from Piedmont, Franciacorta is Italy's most famous traditional method sparkling wine. It makes a fantastic partner for truffle thanks to the autolytic (bready) notes it picks up during a minimum of 18 months resting on the lees. Some truly delightful examples of Franciacorta are aged sur lie for 30 or even 48 months.
Look for an older vintage for some of those bottle-aged characteristics of honey and nuts. Serve it with truffle scrambled eggs for a celebratory breakfast.
White truffle recipes to try at home
If you manage to get your hands on white truffle this season, these dishes will bring the seasonal flavours of Alba straight into your kitchen.
White truffle taglioni
Known locally as tajarin, tagliolini is like a thinner version of tagliatelle. This is a simple dish, and one of the most popular ways to eat white truffle during autumn in Piedmont.
To serve four people, you'll need:
400g of tagliolini
80g butter
60g Parmigiano-Reggiano
1/4 cup of stock
One small white truffle
Start by bringing a pan of salted water to the boil, and add your tagliolini. Cook it according to packet instructions, drain, and set aside. Gently clean your truffle before grating half of it. Melt the butter in a large pan until it foams, adding the grated truffle and some of stock to temper. Toss your cooked pasta into the pan before adding most of your cheese and stirring to coat. Serve with the rest of the Parmigiano and paper-thin shavings of truffle.
Carne cruda all'Albese
This Italian take on steak tartare has a cleaner flavour than its French counterpart. It's all about the quality of the ingredients here. Carefully select the best organic, grass-fed beef or veal and use an artisan extra virgin olive oil such as Orlando Contucci Ponno Extra Virgin Olive Oil Pretuziano Delle Colline Teramane DOP.
500g thick, whole fillet of beef or veal
1/3 cup of lemon juice
Two cloves of garlic
1/3 cup of extra virgin olive oil
Shavings of Parmigiano-Reggiano to garnish
One small white truffle
Start by quickly searing the outside of your meat. This will kill off any pathogens on the surface. Cut away the cooked sections, and then chop your meat very finely with a sharp knife. Lightly bash your cloves of garlic with the side of your knife to unleash the flavour. Place the meat in a bowl and add the lemon juice and garlic cloves. Drizzle in plenty of olive oil – around the same amount as the lemon juice. Let it marinate for a minimum of ten minutes, or up to two hours. The acid in the lemon juice will slowly cook the meat, so the longer you leave it the less pink it will be. Remove the garlic before plating up. Right before serving, sprinkle with paper-thin shavings of Parmigiano-Reggiano and white truffle.
Risotto al tartufo bianco d'Alba
This risotto uses white truffle-infused butter for a heady flavour and arborio rice from the Po Valley for a luxurious flavour. The leftovers are fantastic for Arancini – simply stuff with ricotta for a creamy, melty centre.
2-3 cups of stock
1 finely chopped shallot
1 minced garlic clove
320g Arborio rice
1/4 cup Roero Arneis
60g Parmigiano-Reggiano, grated
60g butter
One small white truffle
Bring your stock to a simmer, reducing the heat to keep it warm. Heat the butter in a sauté pan, adding the shallot and cooking on a very low heat until it's soft – around 15 minutes. Add the garlic, cook for another minute to take the bite off, and then add the rice. Cook for about three minutes, until it's just starting to go translucent, and then deglaze the pan with wine. After this is fully absorbed, it's time to start adding your stock. Add a ladleful at a time, patiently stirring and adding more whenever it's almost fully absorbed. After about 20 minutes, when the rice is still al-dente, stir in the cheese and the rest of your butter. Season, cover, and let sit for a few minutes. Serve in a bowl, topped with paper-thin shavings of white truffle.
Enjoy a taste of Piedmont this truffle season
While whole white Alba truffles might be hard to source here in the UK, especially for casual buyers, it's far easier to get your hands on some of Piedmont's best wines. From exceptional vintage Barolos to light and sweet moscato d'Asti, explore our range of fine wines of Piedmont.