ForteMasso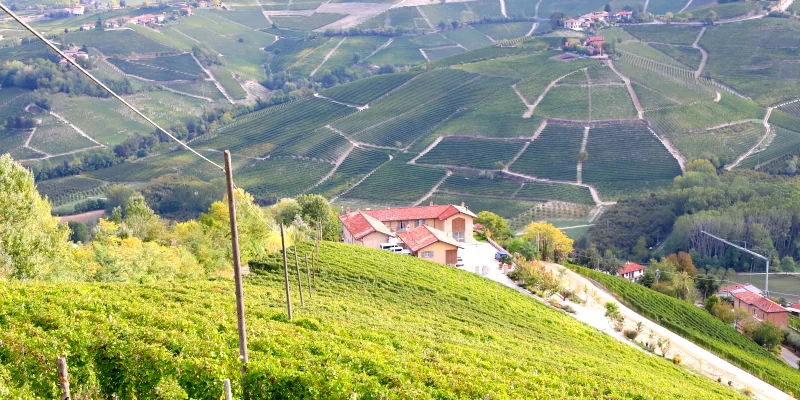 ForteMasso has a south-east exposure facing Serralunga d'Alba, so it gets lots of Sorì del Mattino (morning sun).
The vineyard benefits from two types of soil. The first is Diano d'Alba sandstone, formed nine million years ago. It contains 55% sand, 20% silt, and 25% clay. This is known for producing wines with good structure and finesse. The second is the Lequio formation, which emerged 12 million years ago and is the oldest soil in Barolo. It has a light yellow-white colour, a high content of calcium carbonate (28%) and sand (41%), and is known for producing the most bold and masculine wines. As a result, Castelletto cru is known for some of the most powerful, austere and long-aging Barolos.
After acquiring the winery, the renowned Gussalli Beretta family modernised its buildings and equipment. They also hired a high-profile team to help ForteMasso win some of the most prestigious awards in the industry.
Location: Castelletto MGA, Monforte d'Alba
Denomination: Barolo DOCG
Hectares under vine: 6
Annual production: 45,000 bottles
Winemaker: Piero Ballario
Viticulturist: Gian Piero Romana
Website: https://www.fortemasso.it/
Notable achievements: Gambero Rosso – Three Glasses (Tre Bicchieri) Award: Barolo 2016, Barolo Riserva 2013 | Mundus Vini – Gold Medal: Barolo 2015 | James Suckling – 93 points: Barolo 2016