Italian Wine Tourism – The Practical Guides
If you plan on visiting Italy for wine tourism, our practical guide will help you to build the perfect itinerary. We work closely with some of the best award-winning wineries in Italy and, as a result, we visit the country's most beautiful wine regions regularly. It's a hard job!
During these trips, we've managed to discover wonderful hidden gems. From the green rolling hills of Barolo and Barbaresco, to the quaint hilltop villages of Chianti Classico, to the dramatic scenery of the Dolomite Alps in Alto Adige, we've put together a number of wine travel guides filled with practical tips.
We only write about places which we've visited – and enjoyed – personally, and about wineries that make fantastic wines. As an Independent Wine customer you may have noticed that our standards are high. We work with premium wineries, so most of the time we recommend hotels and restaurants that fit our this high-end point of view. Although they're pricier than average, you get what you pay for and they offer exceptional value for money.
As well as our own personal choices, we also ask winemakers for their recommendations. After all, they're the locals. You may even bump into them in their favourite trattorias, osterias and enotecas.
Put simply, our guides are a collection of practical tips such as where to stay, where to eat, and which wineries to visit to try premium-quality Italian wines. We hope you find them helpful.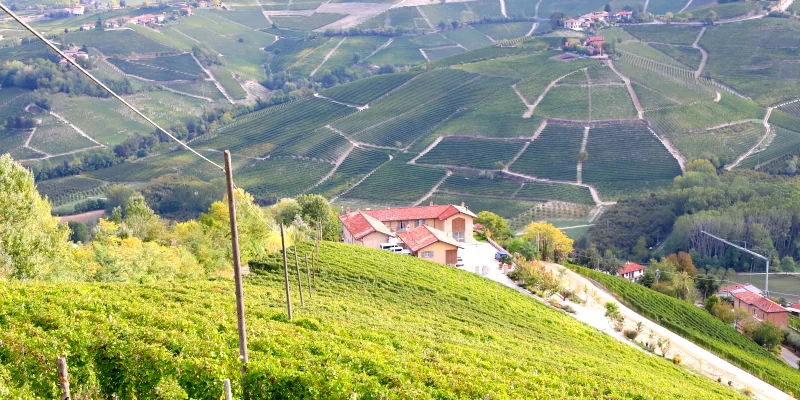 Bordering France and Switzerland at the base of the Alps, Piedmont is one of the best regions in northern Italy for wine tourism. It's home to some of the country's finest wines, especially those made from the red Nebbiolo grape like Barolo and Barbaresco.
We work with numerous wineries in the region and visit regularly. These are some of our favourite places to eat, stay and taste wine in Piedmont. Click to read more about the "perfect one week getaway" to Piemonte.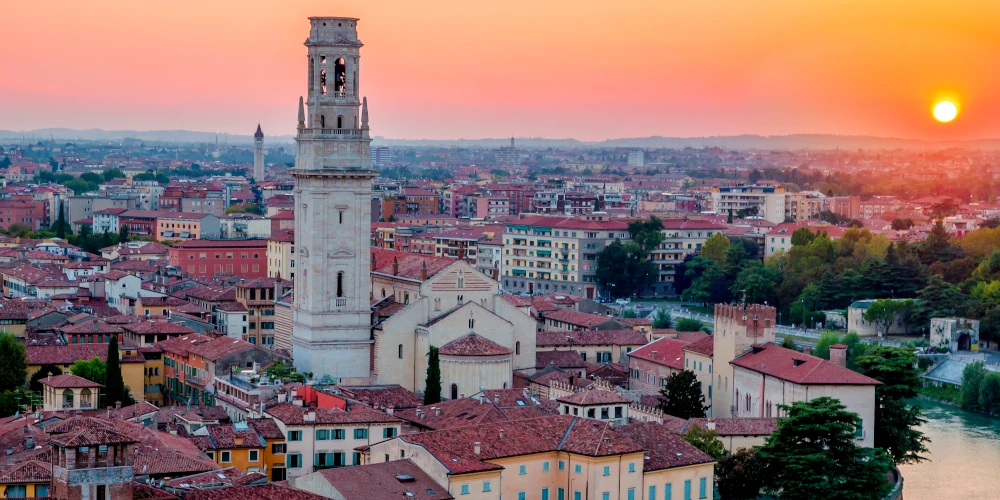 Our wine-lover's guide to Verona will help you plan the perfect autumn trip. This captivating city is just two hours by air from London, and makes the ideal hub for visiting the Veneto wine region. Famous for wines like Valpolicella, Amarone, Prosecco and Soave, there's something for every taste.
These are some of the best things to do in and around Verona during an off-season trip. Read more…
This August, Elvira and I hopped in our car and drove 1,500 miles from Edinburgh to Alto Adige to meet our winemakers. This denomination is home to Europe's highest vineyards, planted on the slopes of the Dolomite Alps, and it's stunningly beautiful. We had such a wonderful experience, and couldn't wait to share it with our fellow wine enthusiasts.
So, we've put together this travel guide to explain what makes Alto Adige and its wines so special. If you decide to visit, here are some practical tips on what wineries to visit and where to stay. Alto Adige: Where to Stay, Eat and Taste Wine.
Set on a hilltop amongst a sea of vines, the medieval town of Radda in Chianti is typically Tuscan. Small cobblestone lanes meander up past quaint buildings, which sit stacked atop each other. Around each corner you'll find panoramic views allowing you to take in the surrounding scenery.
We spoke to Annalisa Chiavazza from the Castello di Radda winery about the best places to stay, eat and taste wine during a trip to Radda. Read more…
Alba's white truffle season runs from September to December. The powerful flavour and intoxicating aroma of tartufo (or trifole in Piedmontese) attracts Italian food and wine lovers from all over the world. The world-famous white truffle festival (Fiera Internazionale Tartufo Bianco d'Alba) starts in the beginning of October, and lasts until early December.
Read our guide to learn where to savour Alba's signature truffle dishes and sample some of the world's best Nebbiolo wines.