Edinburgh-based wine merchant Independent Wine has won the title of Best Small Online Wine Retailer of the Year at the Decanter Retailer Awards 2022.
This follows on from success in 2021, when Independent Wine took the title of Runner-Up in the same category. It's also the second consecutive year that the company made the shortlist for Best Specialist Retailer Italy.
The Decanter Retailer Awards aim to recognise and celebrate the UK's top wine retailers. These prestigious awards are judged over three stages, with an expert panel looking at Quality, Value, Range and Service in order to choose the cream of the crop.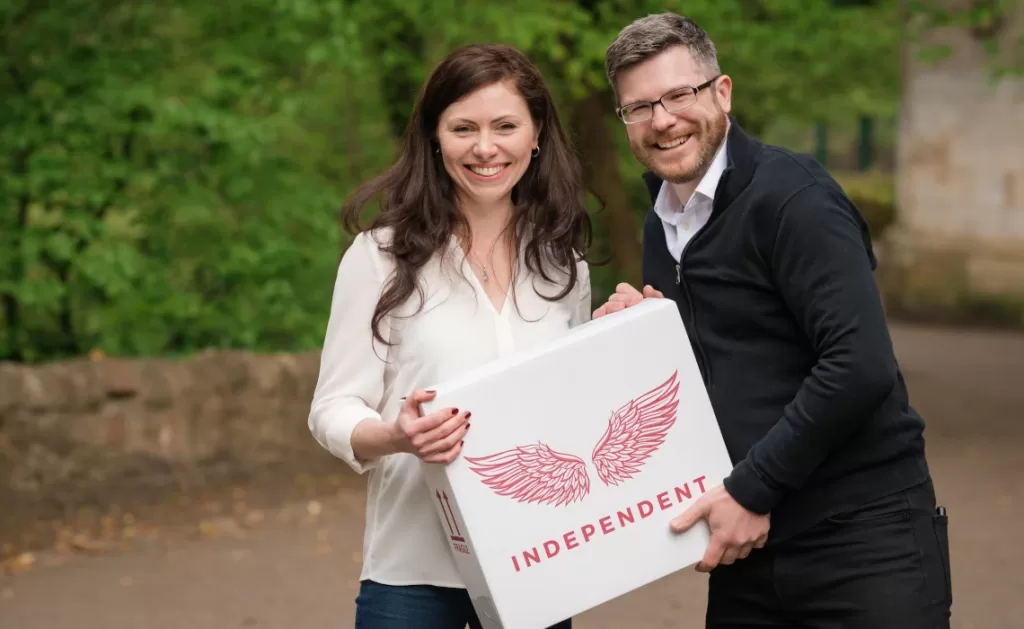 2022 was a highly competitive year for the Decanter Retailer Awards, with Chairman Peter Richards MW noting that it was even a challenge to narrow down the shortlist to 'acceptable' numbers.
This win is made even more exceptional by the fact that Independent Wine is still a young company. After launching in early 2020, shortly before the pandemic hit, the business had to quickly pivot from plans to open bricks & mortar shops in favour of an online-only model.
The dedication to building an exceptional online experience has resulted in industry recognition – particularly this year, winning the Decanter award for Best Small Online Wine Retailer of the Year 2022.
In addition to WSET-style tasting notes for each wine, the site includes unique guides to Italian wine regions – written in collaboration with Italy's top wine agencies, consorzios and winemakers. Data is taken and checked from the source in order to avoid spreading misinformation regularly found across the web.
Customers can make informed decisions thanks to in-depth profiles on key producers, information on Italian grape varieties and maps showcasing key regions.
The Small Online Wine Retailer of the Year 2022 award-winner also makes it easy to order wine. Free next day delivery, free gift-wrapping on request and no minimum spend are a few features offered by the site. And, while all of the wine is sourced from boutique Italian wineries, it is stored in the company's Edinburgh warehouse – so there are no hidden import fees.
Independent Wine stocks the UK's grandest number of Decanter World Wine Award-winning vintages, all sourced from small wine producers in Italy.
CEO Elvira Dmitrieva says, "It truly is a great honour to win Decanter's 'Best Small Online Wine Retailer of the Year' award. We work hard to create an exceptional online experience for our customers. To see some of the industry's top experts recognise this makes us very proud. Over the next year, we'll continue making it easier to shop online for premium Italian wine."