Sangiovese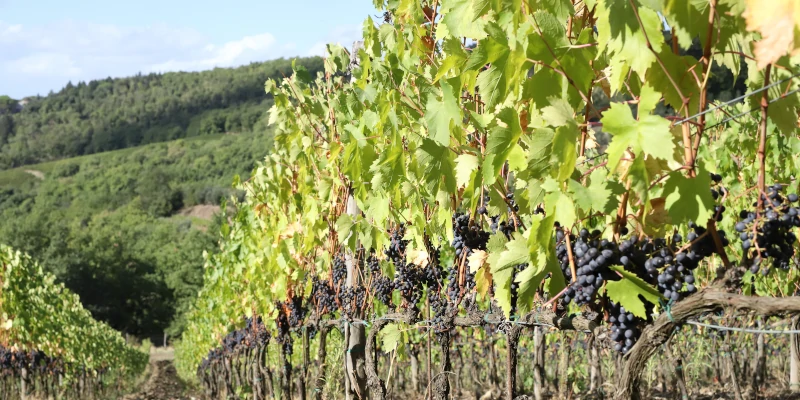 With 71.6 thousand hectares under vine (2010 MiPAAF), Sangiovese is the most planted grape variety in Italy. Although we closely associate it with the best wines of Toscana, Sangiovese is officially permitted in a whopping 12 DOCG and 102 DOC wines all across Italy.
You've probably tasted Sangiovese without realising it. It forms 80-100% of the blend in Chianti Classico, while Brunello di Montalcino is pure Sangiovese. It also leads the blend in Tuscany's Vino Nobile di Montepulciano, and features in Montepulciano d'Abruzzo too. It's often added in Super Tuscan wines along with international varietals like Merlot and Cabernet Sauvignon.
What does Sangiovese wine taste like?
Sangiovese can be fruit-forward or earthy, depending on where it's grown. In Italy's best DOCG wines, such as Brunello or Chianti Classico, it will have a powerful and complex taste of red cherry with hints of liquorice, violet flowers, vanilla, chocolate and dried cranberry. High in acid, Sangiovese brings a refreshing twist to any blend.