Italian Food and Wine Pairing
Read our food and wine pairing guides:
Italian wines for salty food
Examples of salty foods: grilled steak, rich risotto, hard cheese platter, salt-roast chicken, salt and pepper beef ribs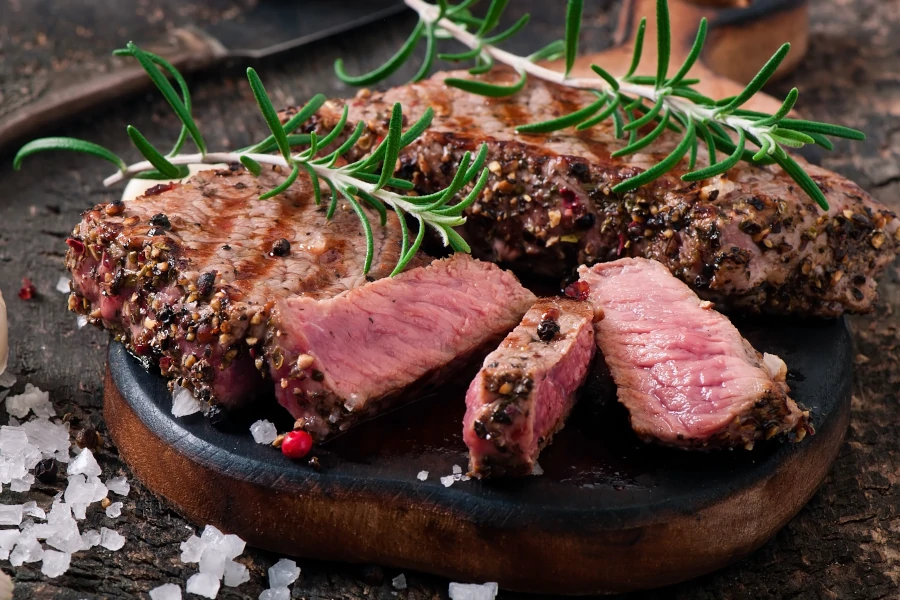 Salty foods go really well with big, bold red wines such as Barolo, Chianti Classico and Brunello di Montalcino. This is because salt enhances the body of a wine, creating the impression of softer tannins. It also helps to reduce any bitter or acidic notes. Bring out your most full-bodied and tannic bottles to team with grilled steak, a platter of hard cheese like Parmesan or Pecorino, or a rich risotto. These full-bodied wines have enough character to stand up to strong flavours like garlic and onion, too.
Italian wines for fatty food
Examples of fatty foods: Pasta Carbonara, Parmesan Risotto, Mac and Cheese, Eggplant Parmesan, Fritto Misto
Highly acidic wine cuts through fat, much like vinegar or lemon juice, and cleanses the palate to create a more enjoyable experience. This means that zingy whites, like Trebbiano Spoletino, aren't just the perfect match for fish – but also for rich dishes like cheese risotto and pasta carbonara. Other white wines that might fit the bill include Sardinia's Vermentino, Sicily's Grillo or Riesling from the Dolomite Alps.
Italian wines for salads
Examples of Italian salads: Chicken Salad, Pasta salad, Fried Vegetable Salad
Acidic flavours, like vinaigrette and tomato, work especially well with high-acid wines. This is because the acid in the food reduces your perception of the acid in the wine. It can bring out the fruity, sweet flavours of even the most astringent white. Cool-climate white wines like Alto Adige Pinot Grigio, Lake Garda Lugana or Piemonte Arneis have elegant flavours that won't over power the delicateness of the dish. This is also worth remembering when tucking into fresh seafood drizzled with lemon juice.
Italian wines for dessert
Examples of Italian desserts: Tiramisu, Almond Ricotta Tart, Panna Cotta
Sweetness in food can reduce the impression of sweetness in wine, leaving it tasting bitter. It's best to choose an unctuous dessert wine to go with dishes like panna cotta or tiramisu. Something like Moscato di Sardegna or Passito Gewurtztraminer Moscato will have enough sugar to stand up to the sweetness in the dessert, but also a hint of juicy acidity to cut through the creaminess.
Want to learn more? Read our Italian wine food pairing guides
We want people to get the most out of our fine Italian wines, which is why we've spoken to leading food bloggers, gastronomes and the winemakers themselves for tips on matching food with Italian wine.
Each of our guides covers different occasions where you might want to pair food with wine. For example we've got advice on wine for Christmas dinner, what to serve during a summer picnic or garden party, and how to choose wine for steak, pork and game.
It's all down to personal taste, of course, but we hope our wine and food pairing guides can provide some inspiration.
Watch cooking videos with matching Italian wines suggestions on our YouTube channel