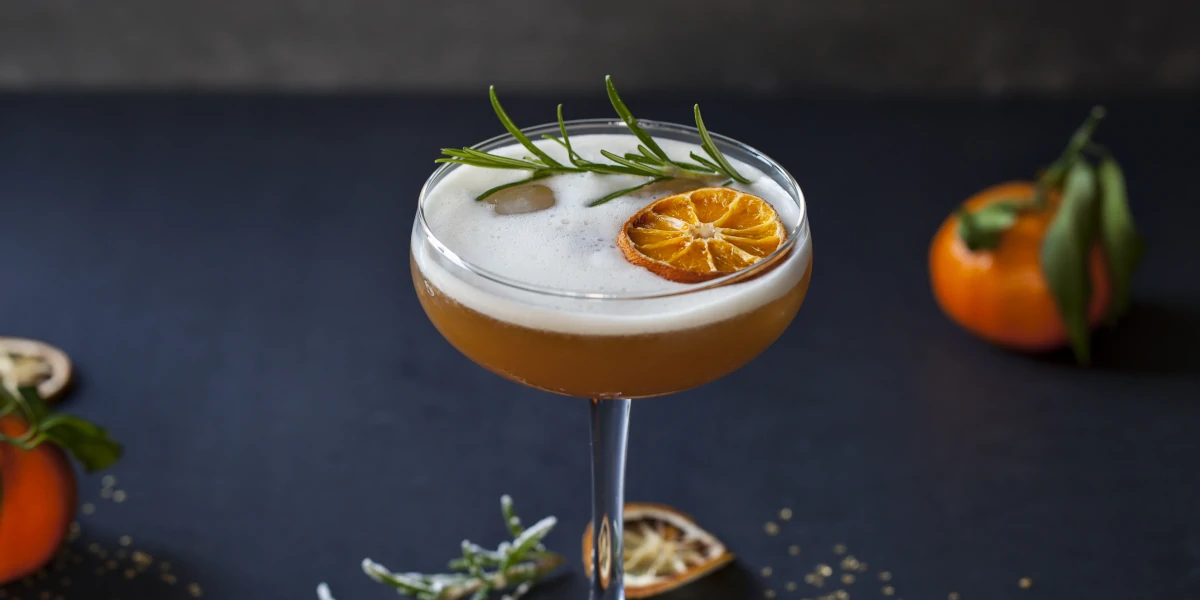 The Best Amaretto Sour and 9 other Grappa and Amaretto Cocktail Recipes
Italian Food and Wine Pairing / Grappa and Amaretto Cocktail Recipes
We're passionate about wine, but sometimes you just can't beat an amaretto sour or grappa cocktail. There's a reason why they're a popular choice during the Italian tradition of aperitivo – aka pre-dinner drink and nibbles to whet the appetite. Even the act of mixing a cocktail makes for a relaxing ritual after a long day.
Our new selection of artisan Italian spirits are perfect for this. We spoke to the Dolzan family of Villa de Varda – a boutique distillery founded by the family in the early 19th Century – for some ideas and inspiration on mixing the perfect cocktails made from grappa and amaretto. We've also included some of our favourite ways to drink these spirits, so there's something for every mood and season.
Amaretto cocktail recipes
Villa de Varda's high quality Amaretto Liqueur is made from real almonds! And this makes these cocktails really special. Commercial amaretto is often made from apricot and peach kernels, rather than real almonds, as almond harvesting is tightly controlled by the Italian government. In contrast, Villa de Varda makes small quantities of artisan Amaretto Liqueur from almonds that are hand-harvested in the forests of Trentino.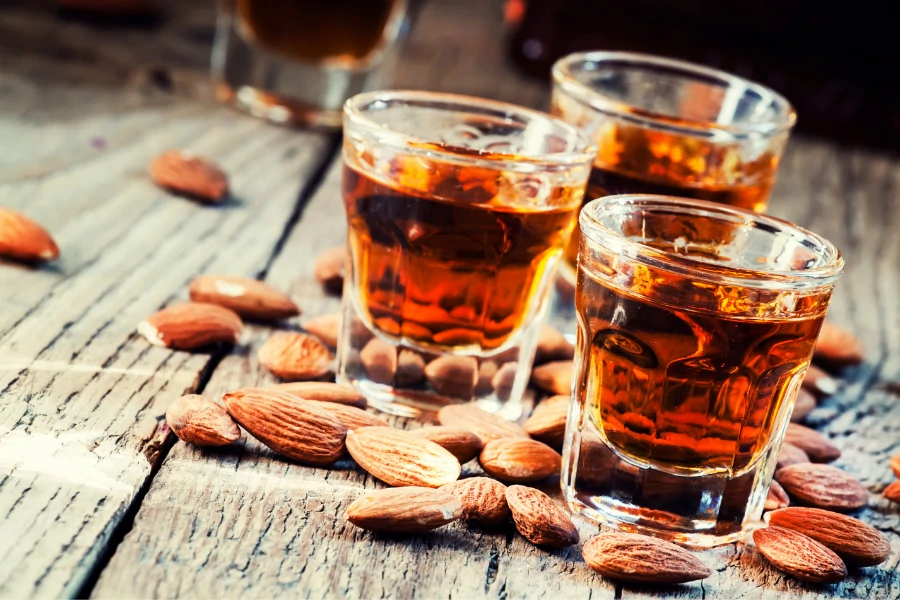 Find out more about Villa de Varda Amaretto.
How to make the perfect amaretto sour cocktail
Sweet, tangy, and refreshing, the amaretto sour is a classic cocktail for a reason. It's a simple drink, so to make sure it's the best you need to use good ingredients – such as ripe Amalfi lemons, free range eggs and artisan amaretto.
Ingredients:
Method:
Pour your amaretto, lemon juice, egg white and 4 tsp of the cherry syrup into a cocktail shaker – or you can use a blender, if you're not confident in your ability to shake
Shake the mixture hard (or whizz in the blender at high speed) until it is light and almost fluffy.
Add ice and give it another shake to chill
Pour into a rocks glass and garnish with a Maraschino cherry.
Amaretto Espresso Martini
Another good option for rounding out a meal, this recipe adds a dash of artisan amaretto to the popular espresso martini to add a new level of flavour.
Recipe
Method
Add your simple syrup, vodka, espresso, amaretto and ice to a cocktail shaker
Shake until the outside feels frosty cold
Strain into a martini glass, and garnish with a coffee bean if you have one to hand.
Trentino Coffee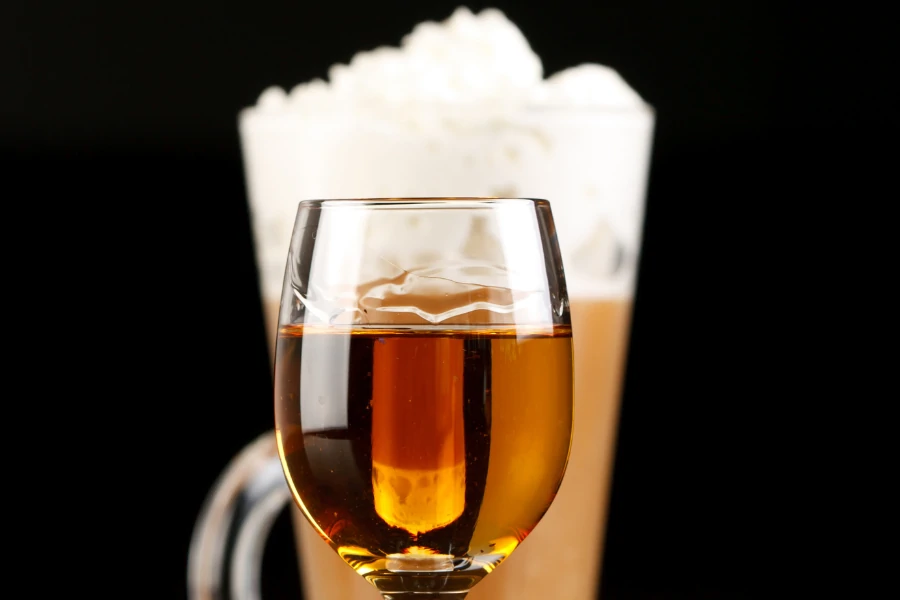 A lovely way to round off your meal in the cooler months, this take on the classic Irish coffee uses oak-aged grappa and amaretto in place of whiskey.
Ingredients:
Method:
In the bottom of a martini glass, mix orange syrup with cinnamon powder
Pour in the warm coffee, grappa and amaretto
Carefully pour fresh cream on top
Garnish with another shake of cinnamon, and a coffee bean or two.
Amaretto Mimosas
This is a great cocktail for serving a crowd – just multiply everything by ten, mix in a jug and let everyone help themselves.
Ingredients
Method
Mix the amaretto, orange juice and Prosecco together
Pour into champagne flutes and garnish with a curl of orange peel
The Godfather
Inspired by the film series of the same name, this is a serious yet simple cocktail that first became popular in the 70's. It's even said to be a favourite of Vito Corleone himself, Marlon Brando.
Ingredients
Method
Fill a pint glass with ice, add your amaretto and whisky, and stir
Strain into a rocks glass – with a large, single cube of ice – and garnish with a curl of orange peel
Grappa cocktail recipes
You might know grappa as a rough, white spirit – not unlike vodka – that's sometimes served in a shot glass. Villa de Varda grappa couldn't be further from this. The Dolzan family prides themselves on creating artisan spirits which are much smoother. They only use fresh pomace – never frozen nor dried – from grapes pressed at their own winery. The result is a premium spirit that can be drunk alone, or mixed into one of these delicious grappa cocktails.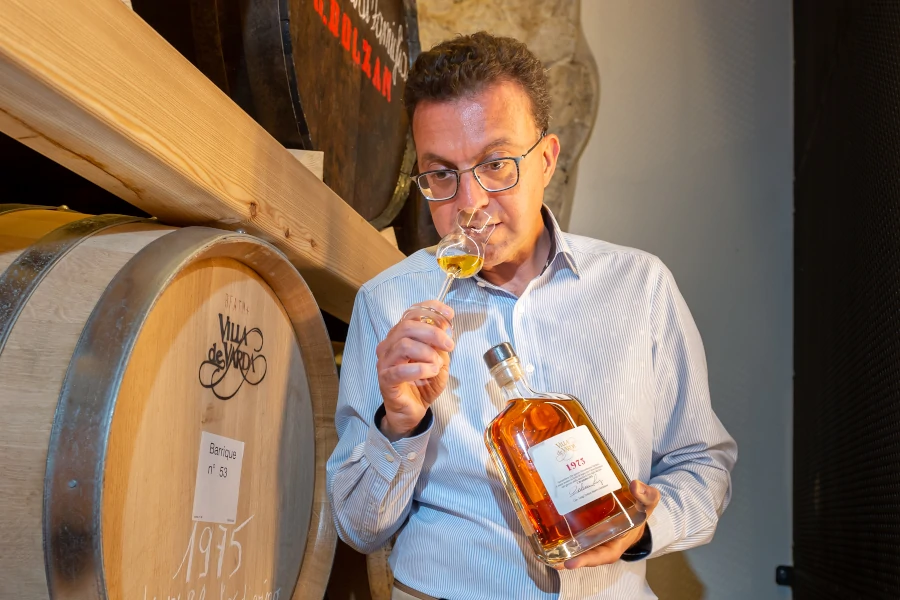 Find out more about Villa de Varda grappa.
Trentino Appletini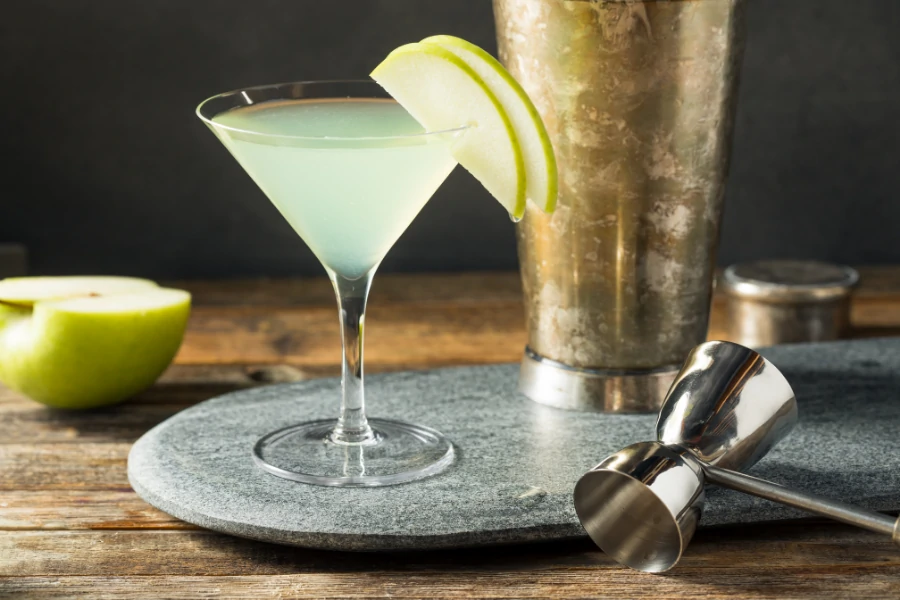 Tangy and mouth-watering, this appletini recipe uses grappa in place of vodka for an Italian twist on a barroom classic.
Ingredients:
Method:
Fill a cocktail shaker with ice and add your grappa, green apple liqueur and lemon juic
Shake until the outside becomes icy to the touch
Strain into martini glasses, and garnish with a slice of green apple.
Trentino daiquiri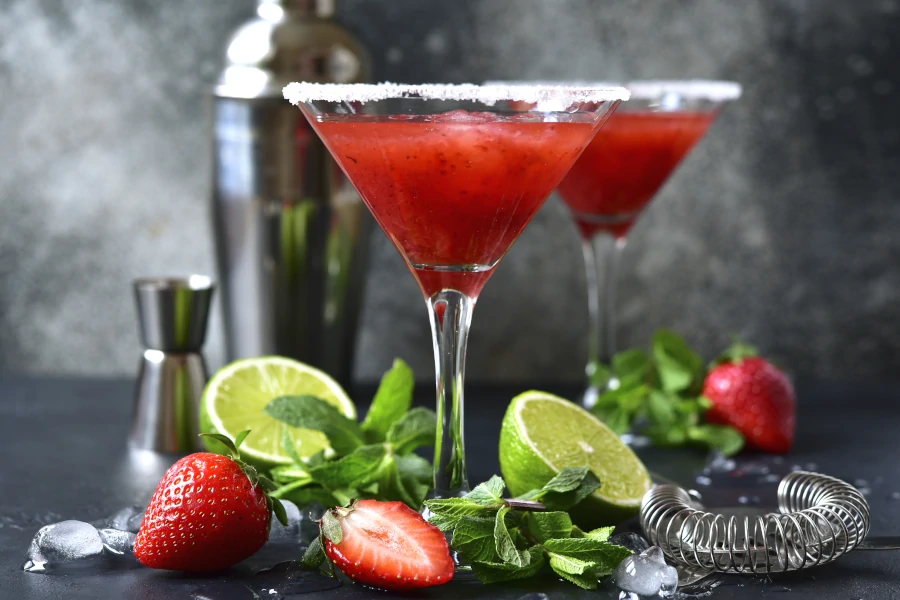 Packed with juicy berries and fresh mint, this icy cocktail was made for summertime sipping.
Ingredients:
Method:
Add your raspberries and strawberries to a cocktail shaker, and muddle with the sugar and lime
Pour in the elderflower cordial, grappa and orange juice
Shake well, until the outside of the shaker is icy to the touch
Pour, without straining, into a tumbler glass
Garnish with fresh mint, blueberries and a slice of green apple
Grappa flirtini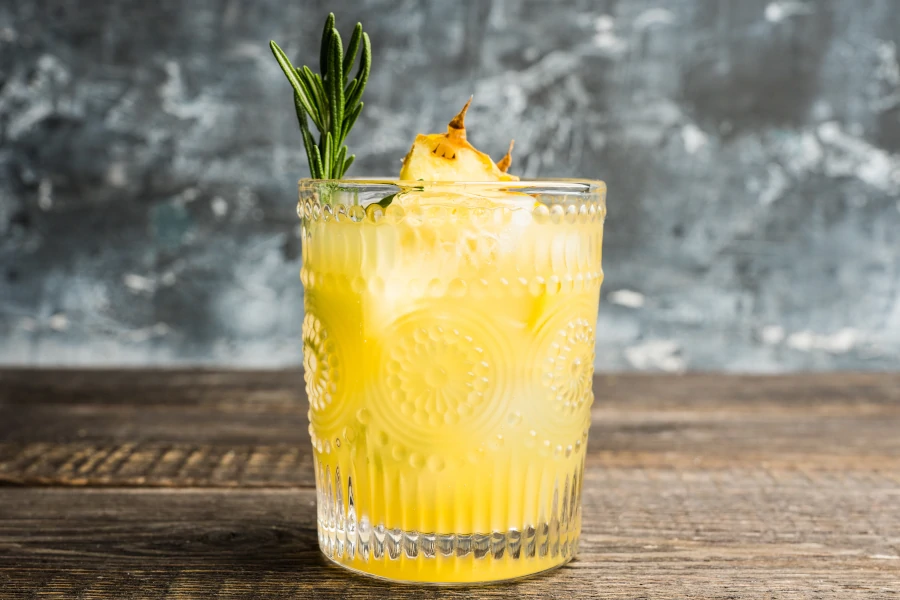 Rather than vodka and champagne, this flirtini combines grappa with low alcohol Moscato d'Asti. Light and fruity, it's perfect for sipping beside your paddling pool.
Ingredients
Method
Add the grappa to the dried pineapple and ginger, and leave to infuse for a few minutes
Pour into a goblet glass, over ice
Top up with elderflower cordial, pineapple juice and Moscato d'Asti
Stir, and serve.
The Trentino Mojito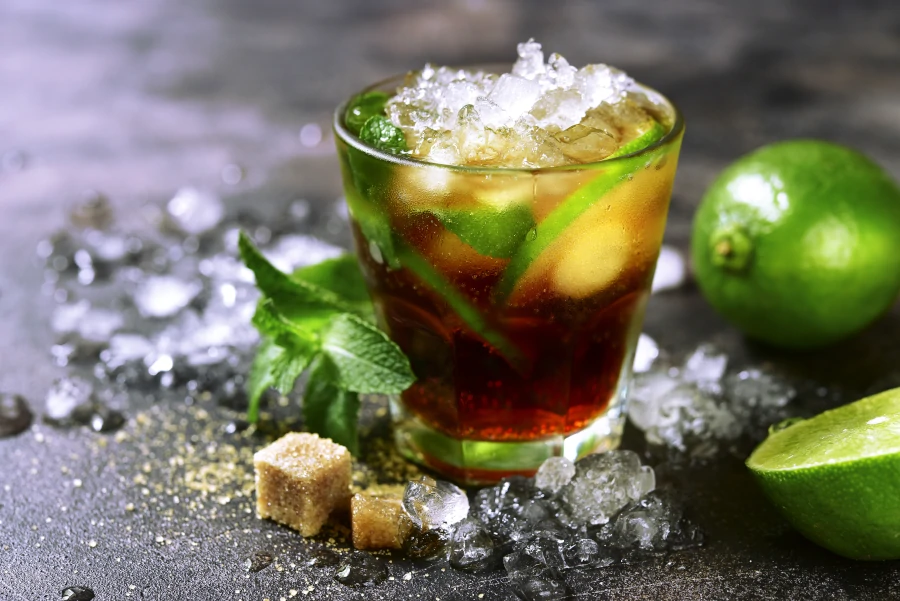 One of the most refreshing cocktails around, this twist on the classic mojito uses grappa instead of rum for a bracing flavour.
Ingredients
Method
Mix the brown sugar and lime juice together to make a paste
Add the mint leaves with a splash of tonic water, and gently bruise them to unleash their flavour
Add ice, if desired
Pour in the rest of the tonic along with the grappa
Stir, and garnish with a sprig of mint.
Grappa & Tonic
Sometimes, simple is best. The G in this G&T stands for grappa, rather than gin, and offers a lighter and fruitier tasting pre-dinner drink. If you're not sure how to drink Villa de Varda grappa, this is a great place to start.
Ingredients:
Method:
Pour the grappa into a glass over ice, and top up with tonic water
Squeeze in the juice from your lemon or lime wedge, and drop it in
Garnish with sliced grapes.
Be the star of cocktail hour with Villa de Varda spirits
Whether you're just dabbling in mixology or are a cocktail connoisseur, these recipes show that Villa de Varda grappa and Amaretto will earn their place in your liqueur cabinet. Best of all, our spirits are available to buy with free next day delivery across the mainland UK. Explore our collection of Italian spirits and liqueurs and get ready to broaden your horizons.