Vineyard: La Morra and Monforte, Piedmont, Italy.
Winemaking: Harvested by hand in the 2nd half of October. The wine undergoes traditional fermentation and maceration for 14 to 16 days, with frequent punching down and pumping over. After 30 months ageing in French oak barrels, it is matured in bottles for at least 6 months more.
Ageing: The wine is at its best from 4 to 12 years after harvest, although the vintage can age well for a very long time beyond 12 years.
Vintage: 2015
Grape variety: 100% Nebbiolo
ABV: 14.5%
Ruby red in colour with orange-red reflections due to ageing.
On the nose, complex and intense aroma with fruity and spicy tones reminiscent of cloves; notes of liquorice, leather and dog rose becoming more apparent with ageing. Embracing and full palate with noticeable but fine tannins.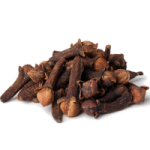 Decanter Silver Award (91 Points)
The Barolo DOCG is a perfect match for egg & pasta dishes, game, roasted and braised meat, or old-ripened cheese.