Decanter's wine expert Susan Hulme MW has named my favourite Vermentino – Siddùra Bèru 2016 – as one of the new "Super Italians". With its sumptuous tropical notes, zingy citrus backbone and powerful smoky finish, we couldn't agree more.
Super-Italians: a new renaissance of modern Italian winemaking
In its article "The New Super Italians", Decanter Magazine celebrates a new generation of winemakers taking Italy by storm. These rising stars combine innovation and energy with the tried and tested methods pioneered by their predecessors. The concept of the list is inspired by Super Tuscan wines: when winemakers in the 70's threw regulations to the wind and started producing truly groundbreaking wines. Decanter believes that winemakers like Siddùra have similar philosophies, and highlighted its Bèru Vermentino among "the best that the future of Italian winemaking has to offer".
The Decanter Expert verdict
Susan Hulme MW – Decanter's Southern Italy and islands expert – chose Siddùra Bèru 2016 as it "represents a new, surprising twist on a strong local tradition… Sardinia's Siddùra puts an intriguing spin on Vermentino di Gallura."
She adds that "Bèru is an interesting variation on the estate's classic Vermentino di Gallura; the team has given the wine some gentle oak treatment, which produces a fuller, rounder, creamier texture with some potential to age – all of this without losing its crunchy, green, vivid Vermentino identity."
How Siddùra Bèru 2016 is forging its own path
So, why Bèru? It's all down to the winemaking process, of course. It starts with the quality of the grapes. They're grown in Gallura – Sardinia's only DOCG region, famous for its granite and clay soil. The grapes are hand-selected in the vineyard, with only the very best ones making it back to the winery.
Once there, they're gently pressed and left to macerate at a low temperature for a few hours to develop. The big secret is that the wine is then fermented in small French oak barriques. This lends complexity and structure to the wine, alongside its signature smoky finish. It's then matured sur lie for further complexity and texture.
Another accolade for an enchanting Vermentino
The creativity and expertise of Siddùra's winemakers has led to this stunning Vermentino impressing a fair number of critics. As well as earning a spot on Decanter's list of exciting new Italian wines, this vintage also took home the magazine's Platinum World Wine award in 2019. Other expert ratings include 92 points from James Suckling, 93 points from Vinous and an impressive three stars from I Vini di Veronelli. As mentioned in the introduction, it's Oleg's personal favourite.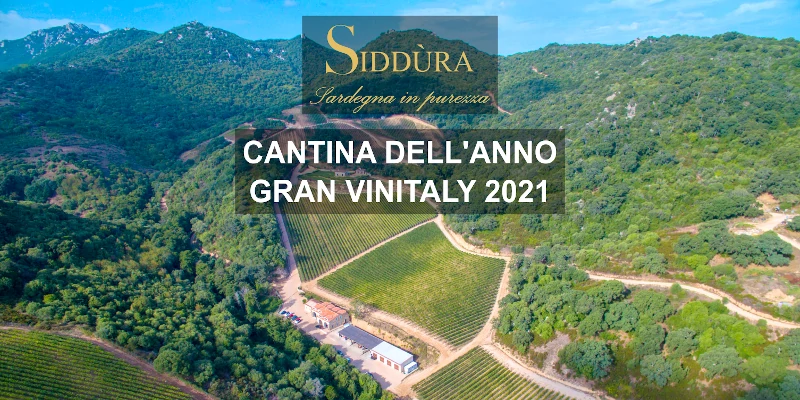 But don't just take the professionals' word for it. Snap up a bottle of Siddùra Bèru 2016 and find out for yourself. With free next day delivery across the mainland UK, you could be popping the cork tomorrow.