Run by husband and wife team, Elvira and Oleg, Independent Wine was recently included in The Great British Entrepreneur Awards rundown of 15 family businesses to watch in 2022.
Independent Wine – a "family business to watch"
In a recent Great British Entrepreneur Awards article (15 family businesses to watch in 2022), the writer called Independent Wine "an incredible disruptor in the wine industry." They highlight our "bespoke approach to online wine sales" – with particular praise for the way our website "acts as a sommelier, offering its customers tasting notes and food pairings (for) every bottle." We always aim to go the extra mile for our customers, making the online shopping experience just as exciting as buying wine in your local bottle shop.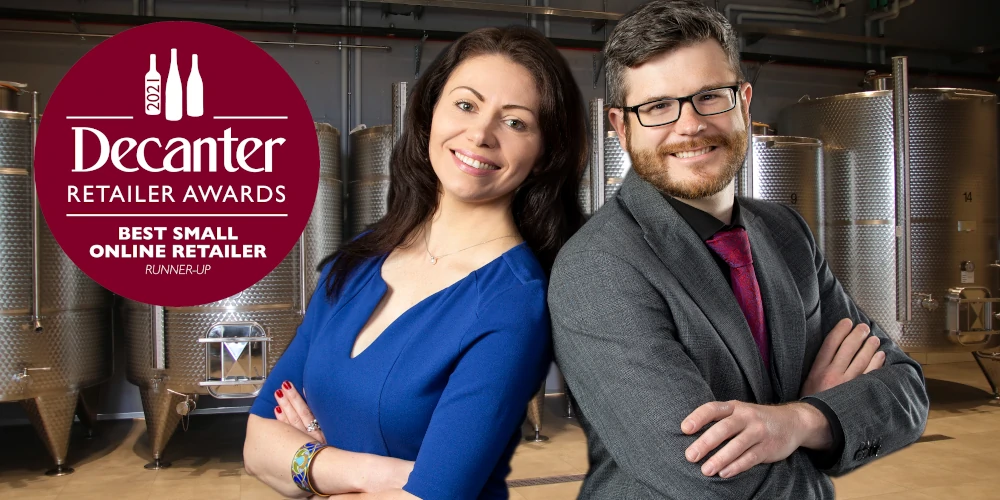 We're proud to do things "our way"
Independent Wine is a true family business. Elvira and Oleg aren't just figureheads – we're also extremely hands-on in all aspects of the company. We like to think that our involvement across the board brings a truly personal touch. Whether our customers are reading in-depth articles about Italy's many different soil types, or unwrapping a beautifully packaged bottle of Barolo, they're enjoying our own handiwork. This passion for people and wine runs through everything we strive to do with Independent Wine – from using innovative planet-friendly packaging to offering free next day delivery across the mainland UK.
What are the Great British Entrepreneur awards?
For nine years, the Great British Entrepreneur Awards has worked hard to support small British businesses. Their mission is to recognise the hard work, and inspiring stories of, entrepreneurs based in the United Kingdom. Many past award winners have gone on to become household names – such as Claire Harper of Muscle Moose, David Buttress from Just Eat UK and James Watt of BrewDog. We're so proud to have attracted their attention, too.
Proud to make our mark
Since launching at the start of 2020, we've enjoyed watching our business go from strength to strength. Many of our wines have been featured in the national press, appearing in titles like The Guardian, Forbes and The Independent. We've also been shortlisted for a number of prestigious awards – including The Drinks Business Fine Wine Retailer of the Year. Last year, we won Runner-Up in the Decanter Retailer Award for Best Small Online Retailer.
This latest support from the Great British Entrepreneur Awards encourages us to keep doing our best, and continuing to be a positive force in the UK's wine industry.