It's a brand new year, and what better way to celebrate than by sharing what our Top 10 best-selling wines of 2021 are?
As well as looking at our own statistics to find the best wines of 2021, we also keep an eye on major wine competitions and how Italian wines are ranked by professional judges. But, at the end of the day, it's customers like you who get to decide which wines are the most popular.
Wine Trends of 2021
In 2021, our customers helped us to discover three new wine trends. The popularity of wines from Barbaresco, Maremma Toscana, and Sardinia took us all by surprise.
Of course, there's no shock that Barolo – known as the king of wines – became our best-selling wine of 2021. But we were so pleased that Barbaresco came second! Google search statistics shows that in the UK, Barolo is searched for 14 times more than Barbaresco. So, since we love Barbaresco a lot, it was really sweet to see our best single-vineyard Barbaresco Gallina become our second-best selling wine. Complimenti!
Another pleasant surprise came from Maremma Toscana. "Terraria", an opulent red wine from the gorgeous seaside town in southern Tuscany, took our charts by storm. Maremma Toscana is not the most well-known denomination in the UK. But, because of its outstanding quality, "Terraria" skyrocketed in 2021. If you haven't tried it yet, make it your resolution for 2022.
Sardinian wine was another big trend in 2021. Britain seems to be getting a thirst for refreshing Vermentino and deep, dark Cannonau wines. For several years, we have been slowly building a portfolio of award-winning Sardinian wines, trying to find ones that can impress our customers. In 2021, our efforts paid off – with Siddura's Vermentino di Gallura and Cannonau di Sardegna wines entering the top 10.
Without further ado, here are our best-selling Italian wines from last year.
Top ten Italian wines of 2021
Award-winning Barolo from cru vineyards in La Morra and Monforte offers flavours of dried raspberries, violets, cinnamon and dark chocolate. This Barolo is made in the "classic" style, using long fermentation and ageing in large oak barrels. This way, Francone is able to preserve the precious natural flavour of the grape. And yet this Barolo is very drinkable and not overly tannic – it won't dry your mouth. To tame the Nebbiolo's powerful tannings, Francone ages his wine for 30 months – which is much longer than 18 months required by the disciplinare. The resulting wine is well-balanced and just delicious to drink.
Due to high demand this wine is sold out – but a few other excellent Barolo wines from our range made it to the top-10 too.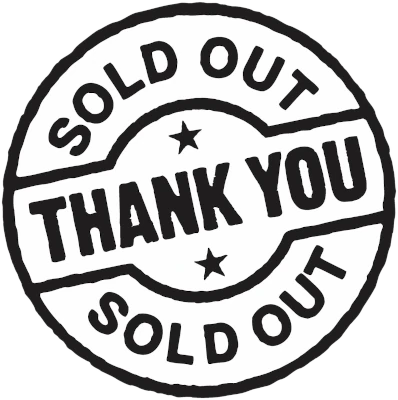 Barbaresco DOCG is one of Italy's greatest red wines, and this UK-exclusive has won the Decanter Gold Medal in 2019 and the Silver Medal in 2020 – and for good reason. Grapes are grown in the old vineyard L'Ciaciaret, in the Gallina MGA (cru) in the municipality of Neive. Gallina is one of the most valuable crus in the Neive area, it's listed on Renato Ratti's historic map of Barbaresco cru-vineyards.
Despite its age, this well-developed 2013 vintage of Villa Pinciana Terraria is still so incredibly fresh. The flavour of blueberry has evolved, and is now more like blueberry muffin. It's underpinned by flavours of kirsch, rosemary and a touch of saltiness from the nearby Tyrrhenian sea.
Powerful Barolo from Castelletto cru in Monforte d'Alba. Rich flavours of black cherry, raisins, dried herbs and spices. This delicious Barolo is produced by the famous Gussalli Beretta family, in their Monforte d'Alba winery "ForteMasso". Fermented in stainless steel tanks, it spent a long post-fermentation maceration on the skins to maximise the extraction of colour and tannins. The wine was then matured for 30 months in oak, and after that aged in bottle for another 8 months in the cellar.
This is a classic old-vine Barolo from La Morra which offers the complexity, elegance and power of Nebbiolo. This wine is packed with the signature aromas of wild roses, liquorice, cinnamon and dark chocolate along with powerful tannins. La Morra is one of the most prized villages in Barolo. Paolo Demarie's vineyard has off-white soils, rich in blue-grey marls. All of the grapes come from a single vineyard, made up of 50 years-old vines.
"Spèra" means "beam of light" in the dialect of Northern Sardinia, where this fabulous wine is from. As the name suggests, it is incredibly bright and fresh, with flavours of zingy lemon tempered by some minerality. It's exactly what you would expect from Vermentino, Sardinia's signature white grape.
Rubinelli Amarone is a rather refined and complex wine. What makes it especially interesting is its fresh primary aromas of cranberry and raspberry, as well as the concentrated power of passito grapes. It has all the depth that you'd expect from a well-aged Amarone, with tertiary notes of dry fig, Amsterdam pipe tobacco, dark chocolate and old leather. This wine is made in Rubinelli's typical style: fresh, elegant, and complex, rather than oaky and dense.
This wine is made from Cannonau, a black grape varietal thought to be the most ancient in the Mediterranean. It is super-charged with anti-oxidants and is a key element of the famous Sardinian diet. The grapes for this wine were harvested by hand, and left to macerate for two weeks then fermented in stainless tanks at a controlled temperature. After this, it was matured sur lee to develop texture and more complex flavours. The wine was then aged in large oak barrels for 12 months, and bottled in the winter of 2019.
Bold and complex blend of Negroamaro and Primitivo. Flavours of blackberry, prune, cinnamon, dark chocolate and raisins. Grown on old vines ranging from 45 to 50 years of age, the grapes are picked by hand in September. After fermentation, the wine is aged for three months in French oak to gain hints of vanilla and chocolate. This is a fine wine with the potential to age and improve for six or seven years. Enjoy it now, or cellar for later.
This wine looks like gold in the glass and offers very concentrated aromas thanks to the winemaking technique. This signature dry white wine of the Lake Garda region is made from the Turbiana grape. It offers flavours of almonds, jasmine flower and a sweet hint of peach compote.
Thank you for being our customers, we look forward to seeing you soon in our online store!