Decanter recently released its Barbaresco Vintage Report, spearheaded by its Italian wine expert and DWWA Judge Aldo Fiordelli. We're happy to report that our friend and colleagues at Francone scored highly – with two Barberesco wines scoring 90 points and higher. One even found a coveted place amongst Aldo's ten "top picks" from the 2017 vintage.
You can read the full report on the Decanter website (behind a paywall), or read on to find out more about Francone and why these two Barbaresco wines impressed him so much.
About Cantina Francone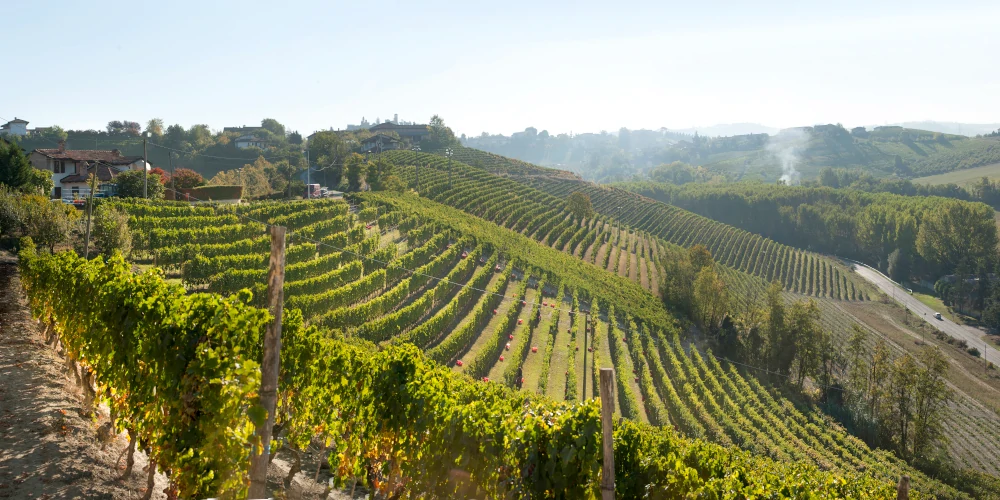 Cantina Francone is located in the rolling hills of Neive, between the Gallina and Fausoni cru hills. The business has been family-run for generations. It's currently managed by brothers Marco and Fabrizio Francone. They follow the traditional style used to make Barbaresco in the old days, while applying the modern technology. As a result, Francone wines have won a number of accolades: including Gold, Silver and Bronze medals from Decanter.
Francone Riserva Barbaresco 2017 – a 'Top Pick' of the vintage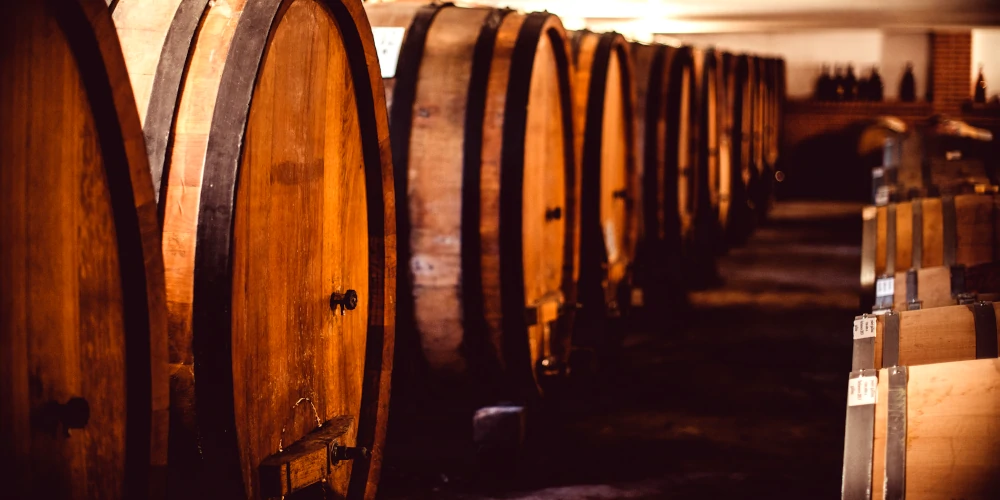 In his 2017 Barbaresco Riserva vintage report for Decanter, Aldo Fiordelli awarded Francone's Riserva a very impressive 90 points. 2017 was a very difficult year – known as "the harvest of the dust" due to the dry conditions. However, Francone uses grapes from old vines (aged 40 or older) to create its Barbaresco Riserva. Due to the age of the plants, the dry weather of this difficult year had less of an impact on the grapes' maturity.
Aldo notes: "this Riserva shines for its fresh nose of violet, pomegranate, cola jelly and deep, vibrant cherry fruit."
Discover Francone Riserva Barbaresco 2015
While we don't currently stock the acclaimed 2017 vintage, we do have the 2015 – a much better year, weather-wise. Francone Riserva Barbaresco 2015 is also highly rated by Decanter, and was one of the top-scoring Barbarescos at the 2021 Decanter World Wine Awards.
Of this vintage, Aldo says: "It's intensely fruity and floral with violet, strawberry and liquorice notes".
Try Francone Barbaresco DOCG Riserva 2015.
Antichi Poderi dei Gallina (Francone Barbaresco DOCG Gallina Cru) 2019 – a top scoring wine
This delightful Barbaresco from Francone's Gallina vineyard achieved a whopping 92 points in Aldo's blind tasting – no mean feat. The wine was praised by Aldo for its fruit concentration and firm velvety tannins, although he does note that it needs more time to develop additional complexity.
Aldo says: "intense floral aromas are joined by bright pomegranate fruit and black pepper wrapped up in a super-youthful style."
For more complexity, try Francone Barbaresco DOCG Gallina Cru 2017 vintage
While the 2019 vintage is not yet available for sale – Aldo tried a barrel sample – we do currently stock the 2017. This wine is also critically acclaimed, winning DWWA medals in both 2019 and 2020 – as well as being chosen as 'Best Buy' by The Independent newspaper.
The Independent's wine writer Stacey Smith says "Deliciously full-bodied, rich and complex with notes of violet and liquorice, we thoroughly enjoyed this now but it will happily age for another 10 years if you fancy stocking up."
Buy Francone Barbaresco DOCG Gallina Cru 2017
Explore more wines from Cantina Francone
So, while 2017 was a tricky year for Barbaresco, the mastery of Francone ensured that high quality wine was still produced. This award-winning winery doesn't just make exceptional Barbaresco and powerful Barolo, either. Francone has also taken home awards for its light and fruity Moscato d'Asti, silky Langhe Nebbiolo made to a generations-old method, and delightful Metodo Classico rosé made from Nebbiolo.
Explore our full range of award-winning Cantina Francone wines.