Have you ever wondered where does Chianti Classico get its zingy cherry flavour? Every fan of Chianti Classico can instantly recognise the wine's captivating freshness. For those who aren't familiar with it, the palette marries fresh cherry with flavoursome aromas of chocolate, vanilla, hazelnut or leather – depending on the winemaker's chosen oak ageing technique. But the refreshing and concentrated tang of cherry, and sometimes strawberry, is what differentiates premium Chianti Classico from the standard red Chianti, which tastes of generic red fruits with earthy notes.
Winemakers share their insights
Today we will investigate how wineries in the Chianti Classico DOCG achieve their signature freshness. We have spoken to two winemakers: Marco Mascarello from Castello di Radda and Dr Tommaso Bojola from La Castellina. They've shared lots of interesting facts with us about what gives the wine its unique taste.
If you're keen to refresh your memory on the differences between Chianti and Chianti Classico, head over the "Toscana" section of our Ultimate Guide on Italian wine.
Introducing Castello di Radda
Castello di Radda is a very small winery that belongs to the famous Gussalli Beretta family. They make only 100,000 bottles of wine per year. It's not very much, but they achieve a remarkably very high quality.
"Vigna Il Corno" is the name of a Chianti Classico Gran Selezione wine crafted by this winery. It received the highest award of "Three Glasses" from Gambero Rosso. This award is only given to the best 450 wines in the whole of Italy. In addition, the 2014 vintage of Vigna Il Corno lifted the Decanter Gold Medal.
Introducing La Castellina
La Castellina winery is hidden in the cellars of a beautifully preserved small castle (hence the name) which was built by the historic Squarcialupi family. During the medieval days they were a powerful clan fighting for control in Tuscany with the famous house of Medici. They were also philanthropists, and funded arts. One notable example is the surviving manuscript of Renaissance music called "The Scuarcialupi Codex" (watch it on YouTube).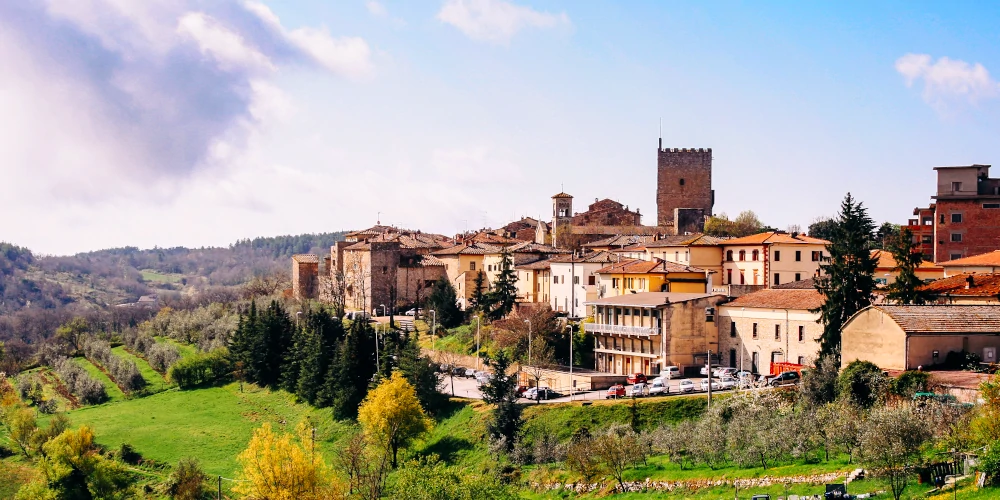 La Castellina Chianti Classico Riserva (2015 vintage) was highlighted by renowned independent expert James Suckling. He gave it a 93/100 score. Furthermore, he gave a very respectful score of 92/100 points to the standard Chianti Classico La Castellina, and 92/100 to the signature wine of La Castellina named after Tommaso Bojola himself – a blend of Sangiovese and Merlot.
How high altitude helps to shape the flavour of Chianti Classico
The vineyards in Chianti Classico all sit on mountain slopes, at the high elevation of 400-600 metres above sea level. At this altitude, the grapes are exposed to lots of sun during the daytime, and chilly temperatures during the mountainous nights. The sun helps the grapes to ripen, while the cold helps to preserve acidity and keep fresh notes in the Sangiovese.
Dr Bojola, the winemaker at La Castellina, says:
The village of Castellina in Chianti is quite high on the mountain, at 580 metres above sea level. Our vineyard is almost at the very top of the hill. This high altitude makes the aroma of the wine very intense.
More importantly, the high level of acidity in the grapes and in the wine is very important for ageing. Red wines only age well when they have both a concentrated bouquet of primary (or fruity) aromas and high acidity. Over years of ageing, the fresh fruit flavours will slowly transform and resemble dry fruits. Acidity will decrease at the same time, so it's important to get the right balance from the start.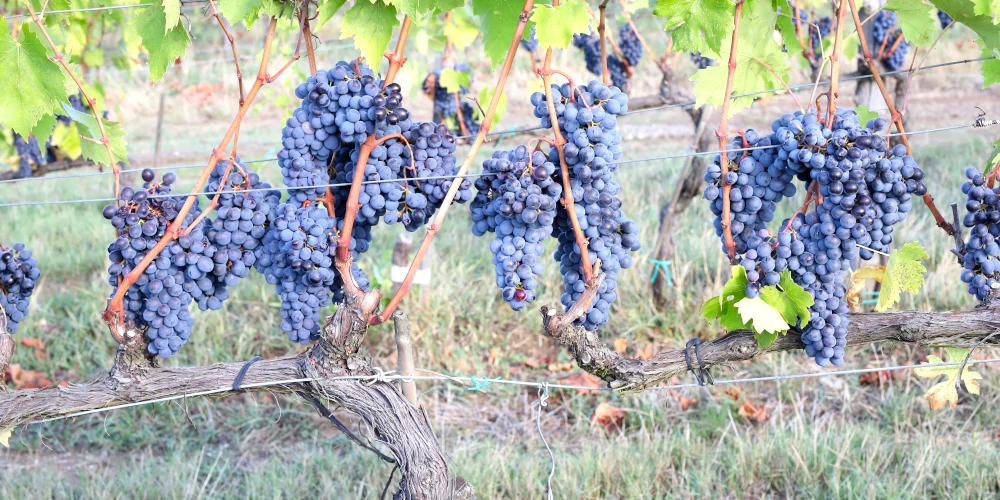 The austere soils and the flavour of Chianti Classico
The second very important component of the fresh and concentrated taste of Chianti Classico is the austere soils where the vineyards are planted. It seems strange, but grapes grown on the most difficult soils produce best wines.
The soil in the best vineyards of Chianti Classico is full of stones, with a medium clay content. The two most important types of soil are called Galestro (silt and clay) and Alberese (limestone and clay).
Alberese and Galestro are not fertile, so the vine has to cast its roots deep to reach nutrients and water. In such tough conditions the vine does not grow many leaves and produces a low yield of grapes. But, because there are fewer of them, each grape develops more concentrated flavours. With less shadow from a large leafy canopy, they can ripen well.
Alberese is a yellow-ish soil that is a mixture of clay with a very high content of hardened marl stone that almost became limestone. Limestone is widespread in the Chianti Classico area, where until very recently it was used to build houses.
Marco Mascarello, the winemaker at Castello di Radda says:
Our best vineyards of Castello di Radda are "Il Corno" and the upper part of "Poggio Selvale". Vines here are planted on the limestone soils of Alberese. This part of the vineyard produces premium wines with excellent structure, richness and flavour.
Galestro is a brown soil scattered with clay schist rocks. Bill Nesto, Master of Wine, writes in his book that it is a highly friable clay schist, better described as shale. It is petrified clay with fine layers of sand, which allows it to break apart easily. Wine expert Tim Atkin writes that it's found in Tuscany's best vineyards.
Dr Bojola continues:
The type of soil found in each vineyard , be it Alberese or Galestro, will give grapes a personality and add structure to the wine, because of the high content of minerals and the alkalinity of the soils.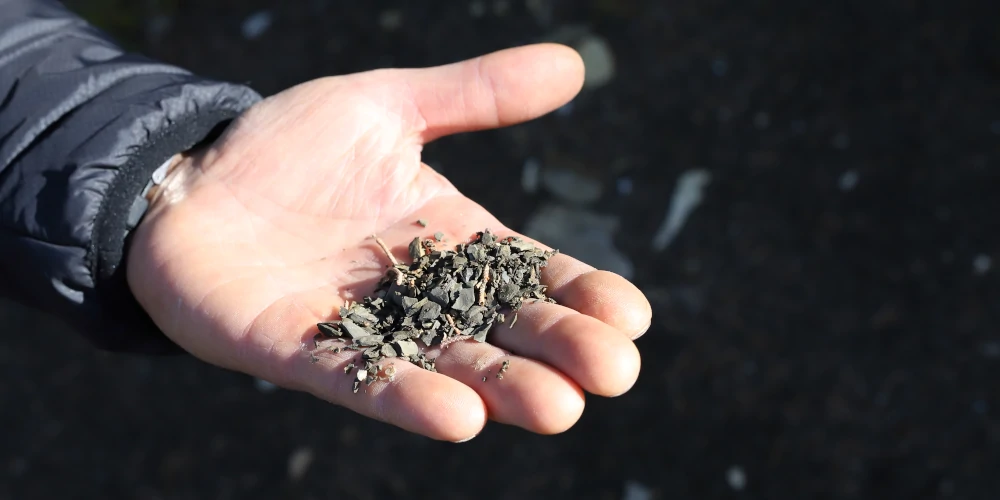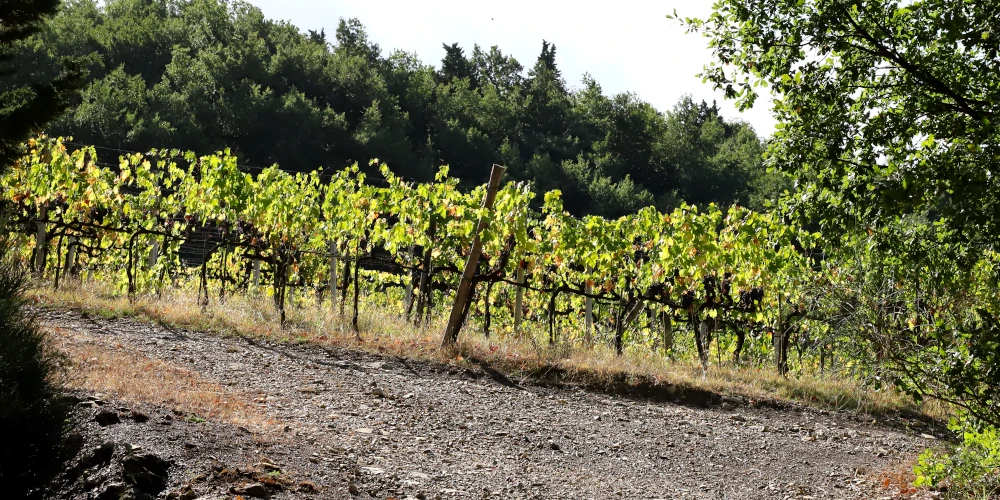 Conclusion
In conclusion, I suggest that you carefully consider which vineyard your Chianti Classico wine comes from. Today we learned from winemakers that their best harvests of Sangiovese come from vineyards at high elevations, as high as 550-600 metres above sea level. We also heard that these top tier vineyards are planted on the austere soils of Alberese or Galestro. These soils are known to provide the best examples of Chianti Classico.
If you want to try wines made by the winemakers of Castello di Radda or La Castellina for yourself, please use the links below.
Arrivederci!
P.S. Try these Chianti Classico DOCG wines from our collection: