La Castellina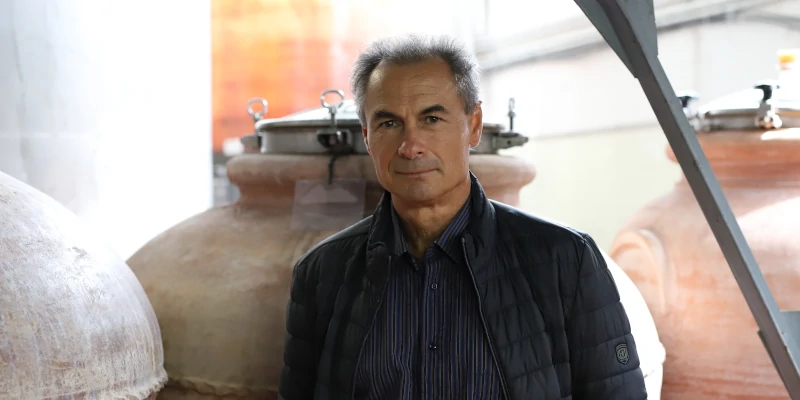 Dr Tommaso Bojola and his wife Monica Targioni built La Castellina winery (and hotel) on the grounds of the 15th century Squarcialupi family castle. From 1200–1476, the Squarcialupi switched sides many times from being allies to enemies of the famous Medici and Pazzi families.
The winery started in the cellars of the Squarcialupi castle. As the business grew, Tommaso and Monica converted the castle into a stylish hotel with a fine dining restaurant, while expanding the winery into a modern building.
Now, the Squarcialupi estate stretches over 200 hectares around Castellina. In addition to cultivating grapes for his Chianti Classico wines, Tommaso preserves nearby forests to enhance biodiversity. He also grows grain using organic methods, right on the steep mountain slopes around Castellina. The grain is then used to make bread for the hotel and the restaurant.
Cosimo, who holds a degree in oenology, is Tommaso's son and fellow winemaker. He produces award-winning amphora-aged Chianti Classico wine, based on his own proprietary method.
Location: Castellina in Chianti, Toscana
Denominations: Chianti Classico DOCG
Hectares under vine:  32
Annual production: 120 000 bottles
Winemaker: Cosimo Bojola
Viticulturist: Tommaso Bojola
Sustainability: Organic certification since 2020
Website: http://www.lacastellina.it/