Gagliole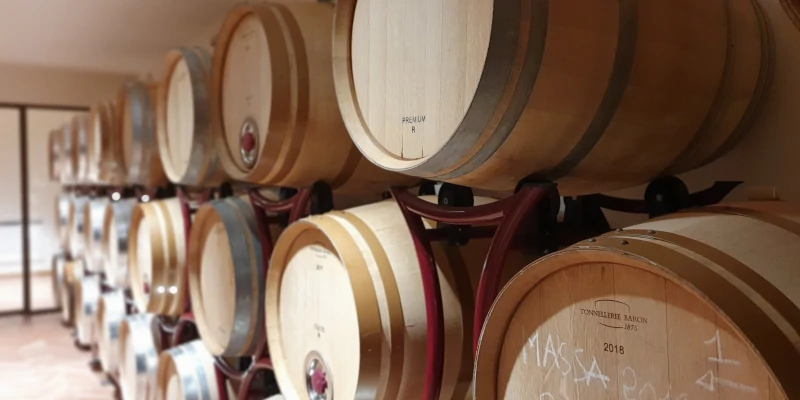 Gagliole is an organic winery in Castellina in Chianti, in the heart of the Chianti Classico DOCG viticulture area. It's probably the most futuristic winery we've visited. As well as growing the vines organically, Gagliole uses many sustainable practises in the winery itself. For example it generates its own electricity from solar panels, and uses rotary barriques for integrated winemaking. Air conditioning for the barrel ageing room is provided by geothermal energy.
Despite its modernity, the Gagliole estate goes back centuries: its name was first mentioned in official records in the year 994. The vineyard sits in Conca d'Oro (golden chalice) in the nearby Panzano, at 510 metres above sea level.
Location: Castellina in Chianti
Denomination: Chianti Classico DOCG
Hectares under vine: 9.90
Annual production: 35,000 bottles
Winemakers: Paolo Salvi, Giulio Carmassi
Viticulturist: Giulio Carmassi
Sustainability: Certified Organic, solar and geothermal energy
Website: https://www.gagliole.com/en/
Notable achievements: Decanter Platinum Medal: Pecchia 2015 | Decanter Silver Medal: Gallule 2016 | James Suckling – 97 points: Gagliole 2016
No products were found matching your selection.