Kurtatsch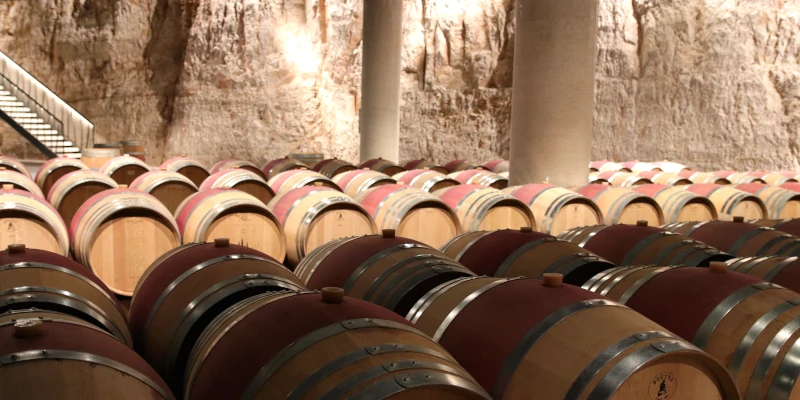 Located in the middle of Alto Adige's wine road, Kellerei Kurtatsch is a cooperative renowned for its award-winning wines. It was founded in 1900 by 190 families from the village of Kurtatsch. Nota bene: unlike the rest of Italy, in the former Austrian province of Alto Adige, cooperatives produce high quality wines on par with independent wineries.
Having said that, Kurtatsch takes the level of quality a bit further. It built a massive wine ageing cellar deep under the Alps, in a dolomite cave. Not only is it a unique piece of engineering, it also creates a special microclimate which you can taste in the bottle. Every year, Kurtatsch's wines pick up some of the best awards in the industry.
Kurtstasch leverages the unique terroir of the Alps to find the best place to ripen each type of grape. Cabernet and Merlot are planted on gravelly, loamy soils at altitudes of 200-300 metres. The best sites for Pinot Noir have sandy and loamy soils that lie at 350 – 600 metres. Finally, to achieve the sharpest levels of acidity, the white grapes are planted on limestone-dolomite soils at 450-900 metres.
Location: Kurtatsch, Alto Adige
Denomination: Alto Adige DOC
Hectares under vine: 190
Annual production: 1,500 000 bottles
Winemaker: Othmar Donà
Viticulturist: Erwin Carli
Website: https://www.kellerei-kurtatsch.it/