Salvatore Tamburello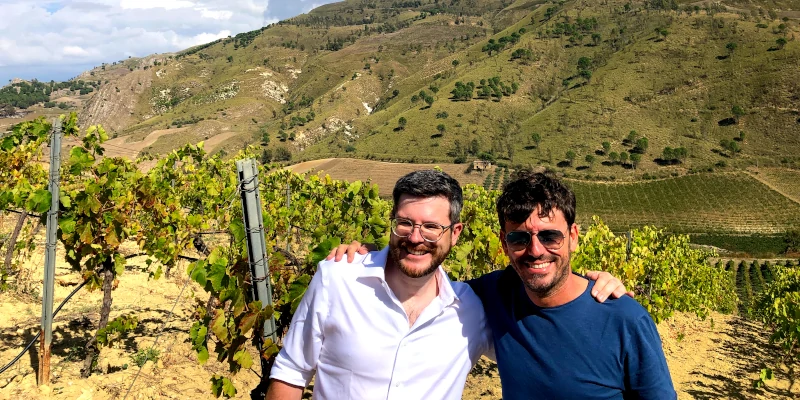 Salvatore Tamburello's organic vineyards are set in inland Sicily, around the town of Poggioreale. Salvatore specialises in natural, unfiltered, mono-varietal wines. These finicky wines can be made only from the healthiest and ripest berries, and show the pure essence of the grape.
The mountains form a natural amphitheatre around the area, isolating the vineyards from any chemical pollution from "big agriculture". The white calcareous soil on the upper parts of the slopes is more austere, and best suited for Nero d'Avola, which produces rich red wines. At the bottom of the valley the soil mostly consists of alluvial clay, and it is perfect for white grapes like Grillo, Catarratto and Trebbiano.
Location: Poggioreale, Sicily
Denominations: Sicilia DOC
Hectares under vine:  12
Annual production: 60 000 bottles
Winemaker: Vicenzo Leone
Viticulturist: Salvatore Tamburello
Sustainability: Certified Organic
Website: https://www.salvatoretamburello.it/
No products were found matching your selection.